Learn More About Us
Prague Airport Transfers started its journey in 2006, with only a few vehicles. But we have grown since, and now we provide airport transfers, inexpensive shuttles, and luxurious limousine services. We are now the leaders of airport transfers in Prague – for that, we only have our customers to thank for trusting us through and through. On an average day, we deal with approximately 700 bookings, and we reached the milestone of seven million transferred passengers in April 2019.
Simply put, our reliable and convenient service is easy to understand as there is a fixed price for travel within Prague City and the Czech Republic. We co-operate with various airlines, Prague hotels and travel agencies in the UK and US, among other countries.
In addition to our transfer, limousine rentals and transport services, we are also experienced in organizing tours of various sizes and durations, like river cruises and excursions.
We aim to satisfy our customers with our comprehensive service. So far, we have accomplished that and thus have become a reputable and trustworthy service-oriented company.
16 Years of Excellence in Service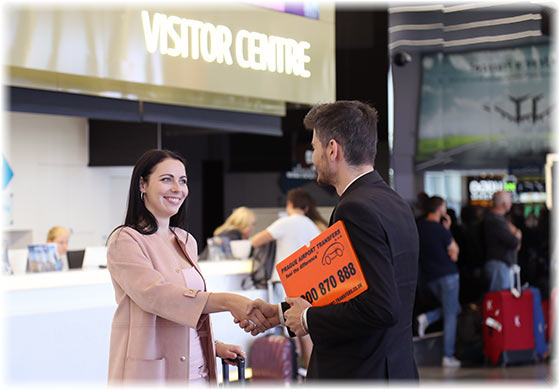 We recently found out that over 50% of our customers use our service after being recommended by their friends and family.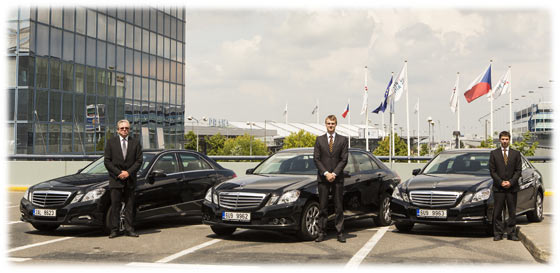 Our Motto
Our company was founded to ensure excellent quality transport services between Prague Airport and various locations.
Therefore, the motto of our company is:
• to ensure reliability and safety
• to drive responsibly
• to provide comfortable vehicles to our customers
• to operate at fixed prices so that our customers can relax.
2006

Our company was founded.

2007

An important year, at the end of which we had ten drivers and almost 40-50 bookings made every day.

2009

We started investing heavily in marketing and built a new contractual division.

2010

We expanded from only individual customers to serving corporate clients too. We got affiliated with various large airlines and travel agencies. By the end of 2010, we had grown to a company of 50 drivers and roughly 200 daily bookings.

2014

With 100 drivers working for us, we hit a 500 bookings per day benchmark.

2016

We partnered up with some large companies in the industry. As of now, we have 150 drivers at our service and take approximately 700 bookings every day.

2019

We have launched the development of a new tailor-made booking system and mobile application. We believe that our new user-friendly booking system will improve our customer experience.

2022

We passed hard times heavily hit by the COVID-19 pandemic and took that time to improve our services by investing in a new booking system and mobile apps.