Tours in the Great City of Prague
Prague is a historically significant, beautiful city. A simple stroll down the roads will give you an opportunity to see various sights and to learn about the city. Who knows, you might even discover some of the city's hidden places!

Walking tours of Prague is one way to get familiar with the city and its history & architecture, especially for those visiting the city for the first time.

Our free Prague walking tour is designed to show you the main tourist attractions of the city. It is a great way to learn about Prague, especially if you are travelling on a tight budget.

Our walking tours start every day from the Old Town Square at the city's heart, unless specified otherwise. If you aren't willing to walk, we have a Prague sightseeing service that will pick you up from your hotel and show you around the city.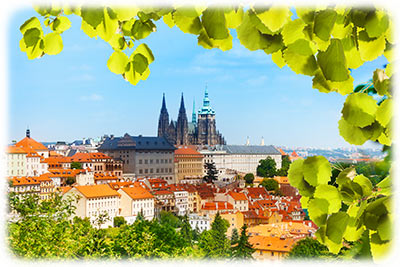 The River Cruises in Prague
Prague has a lot to offer. With the Prague river cruise, you can enjoy it all, but from a different yet interesting angle.

There will be no troubles with the walking tour or riding the bus in the traffic. With the river cruises, you can see the beautiful sites along the mighty Vltava rivers that flow through the city's heart.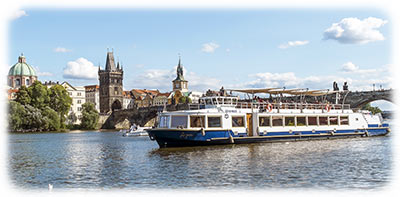 Day Trips & Excursions – Outside Prague!
Prague is a beauty, but so is the rest of the Czech Republic. If you are staying in Prague for a few days, check out the magical places outside the great city.

Historically and culturally rich with castles and aristocratic monuments, Bohemia is one of the sites to visit. Western Bohemia's healing spas are renowned worldwide, while Terezin's tragic World War II stories offer a lot to learn. Cesky Krumlov and Kutna Hora are some of the medieval towns of South Bohemia that you can definitely visit. Read on for more on our excursions and day trips.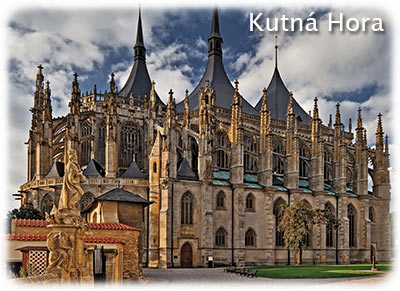 Booked on line from the UK a couple of days before departure. Easy booking system, fast acknowledgement and no pre payment required, just paid the driver on arrival at the hotel. Clear accurate pricing (about £16 per car) which was an enormous Skoda Superb estate which would happily accommodate 4 passengers and luggage, English speaking driver meets you at arrivals and helps with luggage. Efficient transfer straight to the hotel without fussing about with local public transport or the overpriced public taxis. The best bit was being handed a voucher to join a free walking tour of the city from the Old Town Square. This turned out to be a 5 hour walk taking in most of the prominent sights of the city, including a hike up to the Castle with an English speaking student; worth the taxi fare alone. We were so impressed we booked the return trip to the airport with this company without any hesitation at all.

Hi

I just wanted to email to say that I have been extremely thrilled with the services I have received.

A special thank you to Ross the tour leader for the free tour from Sunday.  His knowledge, expertise and enthusiasm was simply amazing and I would have quit gladly paid for that tour because of him.  The weather was against him a little bit but it did not dampen the tour and he went out of his way to make sure we stopped undercover so we could be sheltered from the odd bits of rain (he even gave his umbrella to one of the guests in the group!) I hope he, and his bosses, realise how good he is at his job.

For a free tour I was amazed. I travel a lot and this was by far the most comprehensive and customer led tour I have been on.  Please pass my thanks to Ross and I hope that in some way he is congratulated for the great job he is doing!!  

Thank you, Vicki

Hello, just wanted to let you know that Grand Walk was very good. She was very wonderful and very funny. Would you be able to pass on my thanks to Marta. Marylyn R.

Good Evening. We just arrived home from Prague and would like to take the opportunity to express how much we enjoyed our Superior tour with Petra. Liz E.