Testimonials From Our Customers
We ensure you that you will experience the same top-quality service from us as mentioned in our customer's reviews. We give you a money-back guarantee that you will be satisfied with our service!
Please continue reading below for testimonials from our clients over the years, and see for yourself how satisfied they have been with our services!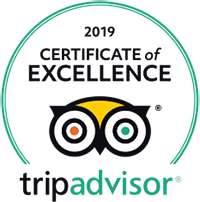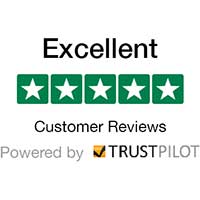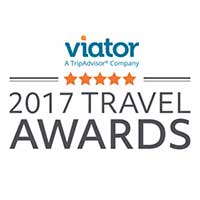 "Simply the Best". I used their round-trip service twice (four times back a froth) within two weeks. As I've been using both private and shared airport services in several countries around the world, I can attest this is the best airport shared transfer service I've ever used. The drivers are on time, very courteous and attentive. The cars are new, very clean. There's wifi onboard, which I didn't try. They provide bottled water, and for the pick-up from the airport, a city map, guide book and voucher for their free walking tour (which I didn't try, due to time conflicts). On my last leg from hotel to airport, they even sent a car for only me, I guess due to having no other bookings in the same time-frame, so it was just like I had my own private shuttle. Highly recommended. I will definitely use this service again if/when I'm back in Prague.
My Name is Ewell Jones and my original booking reference number was 661052. Originally we were picked up at the Viking Dock in Passau and taken to the Sheraton in Prague by your driver. Your driver, who was very professional, gave us a free walking tour certificate which Karen Ahlgrim and myself took advantage on Monday (April 21st). Our tour guide was a gentleman named Ross. The reason for this contact is to inform you of two things: 1) this tour was absolutely wonderful and informative. We had spent the last 10 days in Europe and had taken different tours from other groups in many different cities, but this tour was by far the best ... and that was definitely because of our guide Ross. He was informative, passionate about his city, and told stories throughout the tour which made each spot distinctive and engaging. We were very impressed by him. 2) the second point was that we were very disappointed how only a few people tipped Ross at the end of the tour. This was very surprising to us. I don't know if this is the normal reaction for people on your tours, but there were 28 people in our group and I would say no more than 7 people tipped him. I actually thought that was kind of insulting. I know this is supposed to be a FREE tour ... but it was better than other tours we had been on that cost a lot of money. Anyway, just wanted you to know how impressed we were of your company's service both on our drive down from Passau to Prague, and with your tour guide, Ross, who gave us a fantastic tour of the city. We would not hesitate to use your services again on our next trip to Europe.
Since finding your company on our first visit to Prague we have experienced nothing but excellence with you company. We have just paid our 6th visit to Prague and service still remains the same, impeccable, well informed drivers and efficiency. Probably will visit again next year as we have made friends in your lovely country and will not hesitate to use again. We will also recommend your company to any of our friends visiting your country. My only problem is the payment in advance for the fares as I have only managed to pay one way so far. Must be doing something wrong. Kind Regards Mrs Christine Spivey posted on 28/4/2014
Since finding your company on our first visit to Prague we have experienced nothing but excellence with you company. We have just paid our 6th visit to Prague and service still remains the same, impeccable, well informed drivers and efficiency. Probably will visit again next year as we have made friends in your lovely country and will not hesitate to use again. We will also recommend your company to any of our friends visiting your country. My only problem is the payment in advance for the fares as I have only managed to pay one way so far. Must be doing something wrong. Kind Regards Mrs Christine Spivey posted on 3/5/2014
We have just returned from a short break in Prague and used your company to take us from and back to the airport. I just wanted to say how very impressed my husband and I were with the service you provided on both journeys. Special mention must go to the driver on the return journey, who could not have been more obliging and courteous. Thank you again for helping to make our stay in Prague a memorable one. Sandra Murdie posted on 4/5/2014
I can highly recommend Prague Airport Transfers to anyone. The service is excellent, very competent and discret drivers, clean Cars and secure travel. I would definitely use it again. We enjoyed furthermore an excellent free City tour with Ross! Very very good and funny. Very competent guide! Thank you very much!! Verena + Georgin posted on 9/5/2014
Hello May I say that your service is excellent! Your drivers on both occasions during my visit to Prague were prompt, courteous and helpful. I would not hesitate to recommend your service to anyone. Thank you. Jonathan Darnborough posted on 12/5/2014
Taxi transfers worked extremely well with clean cars and polite English speaking drivers, many thanks. Additional walking tour with Ross was equally excellent. I shall have no hesitation in recommending your company to friends and family when visiting Prague. Very many thanks. Colin Povey. posted on 14/4/2014
Hi & Hallo, I just want to give You my thanks for a good and reliable transportation from and to Prague Airport. Kind and friendly drivers took care of us and I will recommend You to future customers. Many Thanks Kaj & Maria Silfver posted on 12/4/2014
I would just like to say thank you for a very good service for the airport transfers, the driver's were very pleasant waiting at the airport & on time for collecting us from the hotel. Yours Sincerely Alan Biggs posted on 28/3/2014
Hi, Just to say a big thank you to you all at PAT. Your company gives excellent service. Your drivers and the walking tour guides were so helpful and informative. We will certainly recommend PAT to friends and family. We thought the walking tour (which we did over two days) was a "bonus" and it enhanced our visit. Lucy and Ross were so knowledgeable. Great for people on their first visit to Prague. We will visit again soon! Geoff & Irene posted on 28/3/2014
Hello! I arrived to Prague on 6th of March about 6.30 pm. I had scheduled group transport from airport to Corto hotel in old town. I was lucky because there were no-one else who had booked transport so I got private transport. I want to send special thanks for the driver. He was so great driver and he told me lots of interesting things about Prague. My trip got the best start because of him and service was more than excellent! Unfortunately I don´t remember his name but I hope these message will reach him. Friendly regards Saija Teppala posted on 23/3/2014
We have just returned to Denmark from a holiday in Prague and wish to thank you for your excellent service. We were meet at the airport on time by our friendly driver and pick up again on time even though it was 5 am! Both drivers were polite and helpful once again thank you for the good service. Kind regards, Judith and John Gibson, Denmark. Ps will definatly recommend your company. posted on 23/3/2014
To whom it may concern, Could you please pass on our thanks to Dana for an excellent tour she gave during our recent visit to Prague (5 Mar 14). The fact that were only 4 of us on the tour possibly made it more difficult, however, her knowledge and the way she explained everything, and readily answered any questions made it a most enjoyable experience. I will highly recommend this tour and especially Dana. I will also be recommending your transfer service (4 & 7 Mar 14) to friends and family, of which we have family visiting Prague in the next couple of months. Thanks again for 3 brilliant experiences. Kind regards, Steve Clarke posted on 15/3/2014
I want to thank you for the exellent taxi service we got 8 - 12 mar 2014. But especially we want to thank your guide Ross who was something special. Kaj Soderman posted on 13/3/2014
Hello, Just back from a few days in Prague and would like to say how delighted with your service we were. Pick up at the airport and transfer to the city was spot on with Jan giving us plenty of info. Walking tour with Ross the day after couldn't have been better and a great way to start our visit. Transfer back to the airport again was seamless. Everything on time and all staff a credit to your company and the country. Would not hesitate to use again and would recommend your services to anyone. Many thanks indeed and see you next visit. WILLIAM posted on 1/3/2014
Just a quick thank you for once again providing an excellent service for airport transfer. Please also pass on our special thanks to Peter our return driver on 14th February - an amazing gent. We look forward to seeing you again very soon. Quinn Taylor posted on 15/2/2014
Hi Everyone, I wish to extend my gratitude and delight at your service on our recent visit to the lovely city of Prague. The car was on time at the airport courtesy of a well groomed and very nice driver, a credit to both himself and your company. I would also like to mention your wonderful and informative tour guide whose first name is Ross, a gentleman of immense knowledge and not at all overbearing in its presentation. You/your company got us off to an excellent holiday, something of immense importance so, THANK YOU ALL,------ keep up the good work Michael Cullen posted on 14/2/2014
We have just returned from a short break in Prague, We booked airport transfers though you and found them the very best in the world. We also took advantage of the free offer of a guided tour.Our guild for the walk was called Ross I want to say what a wonderful guide he was extremely knowledgeable, Passionate, informative, Funny, Ross obviously has a passion for the city and has a magic quality of sharing it. I would recommend your services of Airport Transfers and Tours. Thank You for making our Visit to Prague a wonderful experience. Alan Hodgkinson posted on 18/1/2014
Hello, I just want to thank you for the amazing service of your company! I've just arrived from Prague, and I'm very satisfied with your transfers (from the airport to Prague and from Prague to the airport). The staff was really nice, polite and helpfull. I'll recomend your company to my friends! André Banheiro, Portugal posted on 29/12/2013
I would like to thank your company for providing excellent drivers for airport pick up and our ride to Nuremberg to catch our river cruise. Michael and Patrick and the Harrison driver from the Airport were all very good and we would use your service if ever in your area again . Thank you. Anna Anderssen posted on 20/12/2013
Hello Just wanted to pass on my thanks for the excellent service which I received from your company last weekend. Myself and a friend arrived at Prague on Thursday the 5th on the 12.10 flight from East Midlands which landed quite early but the driver was waiting for us and was very smart, friendly and considerate, insisting that he take both suitcases and opening the doors for us on reaching the car. The return driver was just the same and they were both a credit to your company. We also took advantage of the 4 hour walking tour (which we split over 2 days) and once again the tour guide (I think her name was Maryatka) was extremely friendly, very knowledgeable and patient, taking the time to mark on the map exactly where we had been the first day and where to join the tour on the 2nd day. All in all I would not hesitate to use your service again and have already recommended you to several friends. With regards Janet Gossan posted on 10/12/2013
Would like to say that your service is first class we were 2hours late but your driver was wating for us,he was polite and helpful.We also did the free walking tour and our guide Ross was superb.Thank you we will recommend you. Sandra posted on 10/12/2013
I would like to thank your company for the excellent service we received on our recent visit to Prague. The drivers were superb, on time and told us the places to visit while in Prague. I cannot fully tell you how relieved we were to see the drivers waiting for us on our arrival and return journeys. The drive from airport to hotel was done in just over 30 minutes and approx the same in the other direction. I will recommend PAT to my friends and once again thankyou for making the journey so stress free. Best wishes David Richardson posted on 10/12/2013
I would like to thank your company for the excellent service we received on our recent visit to Prague. Our reference numbers were 385358 and 384461. The drivers were superb, on time and told us the places to visit while in Prague. I cannot fully tell you how relieved we were to see the drivers waiting for us on our arrival and return journeys. The drive from airport to hotel was done in just over 30 minutes and approx the same in the other direction. I will recommend PAT to my friends and once again thankyou for making the journey so stress free. Best wishes David Richardsonposted on 10/12/2013
Hi, I just wanted to let you know that the service that you provided was, prompt, efficient and comfortable and good value for money. Thanks for getting us to the airport with a minimum of fuss! Janelle posted on 8/12/2013
I just wanted to say how impressed we were with the service provided by your company on our recent trip to Prague. Your drivers were smartly dressed and on time both ways, the cars were immaculate and it was a pleasure to deal with such an efficient company. Many thanks, Judy & Ken Irish posted on 30/11/2013
Just a quick note regarding the fantastic service we experienced from your company on our trip to Prague. Both the drivers arrived on time, were very courteous and polite. I would recommend this service to anyone who is visiting Prague. Once again many thanks. Chris Brides posted on 25/11/2013
I wanted to thank you again. The shuttle driver was prompt and incredibly kind and helpful. What a great experience. Diana Coulter posted on 24/11/2013
Many thanks for the prompt and professional service we had from you company i would not hesitate to recommend you to others ,thank you Ray Jones UK posted on 20/11/2013
thank you for your help. the drivers we had were excellent and the vehicles were clean and comfortable. i will keep your contact details as the transfers from the airport and back were the best we have had and we try to come to prague every year. David Reeves posted on 8/11/2013
Thank-you very much, the driver and car were excellent. We will use you again in the future. Best regards, Vincenzo Ciccarella posted on 6/11/2013
Dear Sirs, My wife and I arrived in Prague Airport last Sunday in October. Thank you very much for excellent and professional service. On Monday we by accident used the offer of a free walking tour. We followed our guide Ross the whole day. He was just superb. I doubt that he's a full time guide. It's more likely he's a university teacher. However it was an interesting Monday. The trip back to the airport on Thursday was also very smooth. Best regards Olle Melin posted on 4/11/2013
Dear Sirs, My wife and I arrived in Prague Airport last Sunday in October. Thank you very much for excellent and professional service. On Monday we by accident used the offer of a free walking tour. We followed our guide Ross the whole day. He was just superb. I doubt that he's a full time guide. It's more likely he's a university teacher. However it was an interesting Monday. The trip back to the airport on Thursday was also very smooth. Best regards Olle Melin posted on 4/11/2013
We recently used your firm for transfers to and from Prague Airport to the Hotel Yasmin in the centre of Prague. Just to say my wife and I were both absolutely delighted with the professional, efficient and courteous service we received. We cannot praise you highly enough! Thank you so much and thank you also for the map of Prague and the booklet about Prague. Well done! Neil and Shelagh Graham posted on 30/10/2013
Dear Sir or Madam, We have recently returned from a long weekend trip to Prague and were collected and returned to the airport using your service. My wife and I found it excellent and the drivers were both helpful and courteous. In addition we also went on the Superior Tour of Prague and our guide for the day was Marketa. Marketa was interesting and informative throughout the day and went a long way to make our tour a thoroughly enjoyable experience. I would be most obliged if you could pass on our regards to all concerned. It was our first visit and we fell in love with a beautiful city. We will be back and would not only use your service again but highly recommend it to anyone else who visits Praha. Yours faithfully Neil Sutheran Neil Sutheran posted on 19/10/2013
Sirs, Thank you very much for your excellent service on our weekend trip to Prague. Your driver was waiting for us off the flight and likewise for the return journey. Very professional and courteous service with smart drivers and vehicles. Cheers Donald Ross posted on 21/10/2013
We just wanted to complement your company for the wonderful service we received from our pick up at the airport to our hotel in Prague. We also enjoyed the walking tour of Prague with ROSS, who was very well versed and knowledgeable. Our driver, Tomas Cech. who took us from Prague to Nurenburg was exceptional. All your services made our trip so enjoyable. Thanks Jarrel Boatrightposted on 19/10/2013
Thanks for excellent service guys - will recommend you to all my friends who are visiting Praha. All the best. Miller posted on 19/10/2013
Hello We have just been in Prague, from october the 12th to the 17th. We used your airport tranfers from the airport to our hotel and back again. The service was excellent. Rico Hansen posted on 18/10/2013
Hi, Back last week from our holiday in Prague where we used you transfer service to and from our hotel. Thank you for a great service which was on time, fast and both drivers were very friendly and helpful. Best wishes, Colin posted on 18/10/2013
Good morning, Just wanted to say 'Dekuji vam' for your service to us during our stay in Prague. We received prompt and good service throughout, even receiving a reply to a question late at night. I shall pass your details on to any friends visiting in the future. Thank You. Paul Thompson posted on 18/10/2013
I just wanted to write and thank you for the excellent service provided in my transit today to Prague Airport. You are to be commended! My driver arrived on time, was very professional and courteous. He got me promptly to the airport and overall the service was everything I could have asked for.. The car was quiet, comfortable and in excellent condition. Thank you again, and I will be certain to use your service when next in Europe. Linda Cordero California, USA posted on 17/10/2013
We've been to Prague in the first week of October. We have been using prague airport transfers to the hotel and back to the airport. Both times I would like to say that the service was excellent. The driver and the car were up to expectations! Also the free walking tour with the guide Ross was a pleasant introduction of the beautiful city of Prague. Next time I will not hesitate to make of your services again and I would recommend you to everyone in need of excellent service when visiting Prague. With regards Marcel Somers posted on 15/10/2013
Thank you for your service from Prague airport to hotel. Our driver was very polite and helpful. We will definitely use your service on our next visit. Brian Murray posted on 7/10/2013
We just returned from Prague and wanted to say thank you for the wonderful tour and the great shuttle service. Right on time, courteous and helpful drivers. I would highly recommend to anyone needing airport transport in Prague. Sheila posted on 7/10/2013
Hi, We have just returned from our weekend i Prague and would like to thank your company very much for making the transportation from the airport so fun and memorable! Moly was the right choice of girl, sweet and sexy, please say thank you, to her from us! Kind regards Maria og David posted on 6/10/2013
Thank you for your service from Prague airport to hotel, 29 September. Driver polite and helpful. Thank you for free walking tour today 30 September. Your guide Lucie is very helpful and informative. David Greenberg posted on 21/9/2013
We've just returned from our trip to Prague. Your car service was outstanding! Right on time, courteous, helpful drivers.We took the city tour, which was great! I would highly recommend to anyone needing airport transport in Prague. Mark Giulietti posted on 20/9/2013
We just wanted to say "thank you" again for the wonderful tour and the great transportation from Prague to Salzburg. We have made a recommendation on Trip Advisor. Mindy Weiss posted on 21/9/2013
Dear Sir We have just returned from the beautiful city of Prague and would like to thank you for your excellent service. Your drivers were very helpful and friendly and we also used your company for an evening river cruise which was also excellent. We will return to Prague again and will look forward to using your company. We will recomend you to all our friends. Thanks again, Ross and Althea Sutherland. posted on 20/9/2013
Delighted by your efficient service. And you provided us with a better, more readable tourist map of Prague than those available in the city. Also, a handy and useful little guidebook. Thank you.posted on 12/9/2013
Hello - I booked your services for my recent trip to Prague and would like to provide feedback. First , let me say that the booking process could not have been better. The customer service booking agents responded promptly, courteously and accurately to every question. Each deserves to be commended. Our driver from Passau to Prague, a very tall gentleman called Thomas could not have been more accommodating. He did everything he could to make our arrival in Prague a perfect day! His English was commendable, so we had no problem understanding him. He is an excellent driver and by calling ahead to the tour guide and actually delived us to her with minutes of the start of the tour you offered. Such kindness and professionalism must be commended. As you can see from the reference number, we had only one day in Prague and Thomas helped us make the most of it. Our tour guide, Margeta??, is, without doubt, a knowledgable young professional. She made the walking tour interesting and answered all questions thoughtfully and knowledgably. Our return driver was not Thomas, but a competent gentleman nonetheless. As a retired career manager, I must commend Prague Airport Transfers for the wonderfully competent, thoughtful personnel. Thank you for your part in making our short visit so lovely. Sincerely, Trudi (from FL, USA) posted on 10/9/2013
I used your service to and fro from the airport to Corinthia Hotel on the August 23rd and the 28th and was very impressed with the cheap prices and the service Please keep it up. Vijo Pouloseposted on 10/9/2013
Hi Dana, I wish to thank you for your assistance in arranging the airport transfer /return . On both legs of the journey, your drivers were prompt, polite, courteous and most helpful showing great sensitivity towards my wife who has some mobility issues. The cars also were ideal - roomy, comfortable and spotlessly clean.The driving too was of a very high standard, and it would be appreciated if you could compliment the drivers on our behalf for their very high standards and professionalism. Kind regrads, Mike posted on 10/9/2013
Thank you for response. I found your service excellent and will recommend it to other travellers! Jo Ankor posted on 10/9/2013
I used your service to and fro from the airport to Corinthia Hotel on the August 23rd and the 28th and was very impressed with the cheap prices and the service Please keep it up posted on 1/9/2013
Thank you for the brilliant service on our first trip to the Czech Republic from 8th-12th August 2013. The drivers were pleasant and efficient and the cars were spotless. I will use this service again. D Fisher posted on 15/8/2013
Dear Katerina. This mail is only to tell you that everything went great with our transfer to Prague. Perfect timing and schedule even with big repairs in the highway. Jan was a very polite and kind person and he treated us with high consideration. Hopefully we can have the pleasure to find him again behind the wheel on next monday morning. Best regards, OSCAR. posted on 9/8/2013
Just wanted to say...the service was excellent....ESP my driver from the airport...he was really informative.....Tom Lee Sent from my iPad posted on 7/8/2013
Hello, We really appreciated your chauffeur Martin that picked us up at Hotel Waldstein, Prague on Sunday August 4 at 14.10 p.m and took us to the airport! Your sincerely, Karolina Edström, Charlotta backman and Ulla Lundström posted on 6/8/2013
My wife and I were picked up at Prague Airport at approximately 2.30 on 29th July and at Hotel Palace Praha on Friday 2nd August at 12.20. I feel I have to write to tell you that both drivers were exceptionally polite, courteous, chatty and helpful. We really appreciated the way in which they did their job which would ensure we will recommend your service to everyone we will speak to about our visit to Prague. Martin Shanagher posted on 3/8/2013
Thank you for the excellent service I received from your professional drivers in my airport transfer at Prague. I also took advantage of the 4 hr walking tour with Marketa who was superb! I told all my friends at the conference and they also used your service. Best regards, Amy Cotton posted on 30/7/2013
Hello Thank you for your very good service. I highly recommend your service to everyone. Regards Sarianna and Jonni from Finland posted on 20/7/2013
I just wanted to take the time to say how wonderful your service was. Your drivers were prompt friendly and I will recommend your service and use it any time I travel. I will be taking the time in the next few weeks to write reviews of everything from my trip on trip advisor and other travel websites and I just want you to know I will be writing a wonderful review of how great your company is. Please thank the drivers for me and tell your whole team great job! Jack Grace - Las Vegas, Nv USA posted on 8/7/2013
We used your company recently to book a transfer to and from the airport in Prague, and were really glad that we did. The drivers were very professional and friendly, helping us with baggage etc. and the service was punctual and reliable. The free booklet on Prague was also very helpful. We would recommend your company and use them again. Thank you. Rebecca Vaughan posted on 7/7/2013
Your company's services were excellent; good communication, fast booking, prompt pick-up, nice vehicle, very professional driver. Thank you. posted on 4/7/2013
Thank you for the trip today. Our driver Thomas did an excellent job. If possible, we would like to use him again for our next trip on Friday. Thank you. posted on 2/7/2013
Good afternoon. I want to congratulate you for the service that made our visit to Prague, both coming to greet us at the airport and when we were picked up at the hotel. Their drivers were presented with absolute punctuality and made the move with full correction. If we have the luck to return to Prague on another occasion, do not hesitate to request services Again congratulations and thank you very much. Andrés posted on 2/7/2013
Just a quick note to say how pleased I was with your service. The whole trip to Prague was a surprise present fro my wife to celebrate our wedding anniversary,she did not know where she was going till we got to the airport in UK Your driver was waiting for us in arrivals,and the car was spotless,she was very impressed I had arranged for a Mercedes to pick her up.I travel a lot with business and am always nervous with airport transfers,whether they will turn up. We dined in the Alcron restaurant where the food and the service was excellent,and on Saturday I took her to the opera to see Carmen in your wonderful State Opera House. On Sunday we took your Superior City Tour and your guide Marketa gave my wife and I a personal guided tour (we were the only two on the tour ).Marketa was extremely knowledgable and looked after us well,and did an excellent job ,please pass on our comments to her.To finish ,our visit your driver picked us up at the hotel to take us back to the airport.He arrived early and provided us with pleasant conversation on the way to the airport. In these days when everyone complains about everything,I thought it only right to compliment you on your staff and service,they were a credit to your company and therefore provided excellent value for money. I would not hesitate to recommend your company. Thanks and best regds Allan posted on 1/7/2013
Thank you for a wonderful service. Both drivers were on time and very professional. I read about you on tripadvisor and will use you again and recommend you to my friends Alison Phillips posted on 22/6/2013
Hello, Can I just express my thanks for yesterday's hire service of your Lincoln limousine. The driver was really friendly and the service was fantastic. I look forward to making a repeat booking in the future. Please pass on my thanks again to our driver. Sarah Sarah Drummond Year 4 Teacher posted on 21/6/2013
Dear Katerina, Thank you very much for the great service for the transfers! I will recommend to others! Tks. Jeannie posted on 19/6/2013
Dear Prague-airport-transfer team, A little word to say : Thank You ! It was amazing, Molly did a great job, please thank her from all the yesterday bachelor party team, she was really great and the limo tour was great too ! I will ask for her next time I will rent your services :) Take care Mathieu a happily satisfied customer posted on 17/6/2013
Dear Sir or Madam, I would just like to say thank you for the very efficient service we received from your company for the bookings made below. I will definitely be using your services again in future (planning on another trip to Prague next year) and would recommend to all my friends and acquaintances. Thank you again. Mr Steven Wiffin posted on 7/6/2013
Dear Staff of Prague Airport Transfers My daughter and myself would like to thank you for your help and reliability of service during our recent stay in Prague. We arrived in bad weather on Friday 31 May and left when the city was in a State of Emergency. We are so glad that your beautiful historic centre was saved from the waters and our sympathies go out to those whose homes were flooded. We shall recommend your company to other visitors. Very best wishes to you all, Pamela & Julie Bremner (we enjoyed our visit despite the rain) posted on 6/6/2013
We used your service in May 13 when we had a short break in Prague. The service was excellent, your drivers very helpful and friendly and we would strongly recommend your company to anyone who is visiting Prague. Many Thanks. Ken Jack posted on 29/5/2013
On April 28, 2013 my wife and I at our request was provided a driver / guide who speaks English to take us from Prague to Dresden and show us a few interesting places along the way. A fine gentleman, Thomas, picked us up at our hotel promptly on time and along the way provided us with a great deal of information about the Czech Republic as well as parts of Germany near Dresden when we arrived in Germany. Thomas took us to visit several interesting places including an old interesting church near Terezin, He waited while we toured Terezin and when we arrived in Germany took us to Moritzburg Castle ( a palace of Augustus II The Strong) near Dresden . Thank you for providing such a fine gentleman to assist us. Allan Wolstenholme posted on 26/5/2013
Just wanted to thank you for looking after us - Roy and Liz Overthrow- on our three day trip to Prague this week. Your drivers were all helpful and efficient. We enjoyed the walking tour with Lucie - she was particularly helpful because Roy needed to keep sitting down and she found the right places to stop! She also booked the 'superior tour' for us. Danna gave us a very special tour the next day because we were the only ones there. Some walking, the boat trip, tram ride and lunch plus lots and lots of information and history. She was patient with all our questions and considerate of Roy's slow walking pace. We will definitely recommend your firm to our friends. Thank you very much! Liz Overthrow posted on 24/5/2013
Hello! I would like to say how impressed the 4 of us were when we used your service during our stay in your beautiful city last week. Your very pleasant driver was at the airport as stated on your web site and the ability to pay in a variety of ways was reassuring. The all day trip we took with Dana as our guide was excellent and very good value. It gave us a good understanding of Prague which helped us enormously during our stay. We will certainly be recommending your company in the future. Many thanks again. Christine Llewellyn from Chepstow UK posted on 21/5/2013
Thank you very much for the good service of your company and if we return to Prague I will contact you again. With my best regards, Tiny Wensveen-Sosef posted on 16/5/2013
Good evening Thank you so much for your services during out stay in Prague last weekend. If was very reliable, professional and good value for money. Regards Tania and Roger Craine posted on 14/5/2013
Hello We are now returned from our holiday in Prague and just wanted to say a BIG thank you for your absolutely wonderful service. Everything worked perfectly and your drivers were always on time and very efficient and helpful and pleasant! We would recommend you to anyone as we were extremely impressed. Please pass on our thanks Chris Daly and fellow travellers posted on 8/5/2013
I booked your taxi service from Prague Airport to our hotel in the city and as advertised, your service was efficient. We were greeted very professionally by the driver who insisted on wheeling the heaviest suitcase to the car. The car was very clean and tidy and the driver pointed out various sights along the route. We were given your map of Prague and the ticket for the free walk, which we didn't do as we preferred to walk and explore at a more leisurely pace. The return journey was also done very timely, professionally and politely. A great experience from the on-line booking process to getting in and out of the taxis. Well done. Nicholas & Mandy (Manchester) posted on 7/5/2013
Good morning Michaela, Thank you a lot for sending me the document. It is perfect and, much better it is in Portuguese! Wonderful! I am very impressed, facinated how your enterprise work very well, fast and efficient. Thank you for everything! You are so nice! Now I had opportunity to know you. For my next trip I will check if you serve on the city and I am sure that I will contact you to pick up me and to come back to the airport. It is much easy to do and efficient. Congratulations for that. My warmest regards from Praga but I am from Brazil, Glaucia Mara Terzian posted on 6/5/2013
Thank you for the excellent service.. Regards Gaye McAllister posted on 6/5/2013
Thank You for your kind and courteous service. The driver was very professional and on time. I will let my coworkers about this great service and will contact you upon my next arrival to Prague in a few months Thank you and have a great day. Elaine Chimera posted on 1/5/2013
I would like to thank you for the excelent service we recieved from your drivers and the lovely tour guide we had on 12/04/2013 , she was very welcoming , friendly and made our day special as it was my sister in laws 50 th birthday . I will certainly use your company again and recommend you to others. katrina kirby posted on 24/4/2013
We would like to thank you for the top quality services you provide and hope to see you ...expand!Keep up the good job. Sophia Boukanou posted on 23/4/2013
Hello, We are now some days back from the trip to Praque. I want to give your organisation an compliment for the service that you have give us during ou.re stay in Praque. I will reccomend it to everyone how thinks about going to Praque and also I will put it on Trip Advisor. Thank you With regards, Ellen Hartkamp posted on 22/4/2013
I just like to say you have a great service my wife and friends really enjoyed the limo first class service thanks again hope to use you again William campbell posted on 21/4/2013
Dear Sirs, We should like to thank you for your excellent service during our recent visit to your lovely city of Praha ( Prague). Your driver was on hand when we landed at the airport, and he led us to a lovely clean taxi; explained to us some of the sights on the way to our hotel, we then paid him and he left us wishing we have a good holiday break. We also booked two other trips; a walking/ boating/ tramride with lunch, which also was excellent, especially our tour guide, Dana, who gave us an indepth historical, topographical, political and architectural tour-de-force walking lecture; she was a treasure, no question was too much trouble for her and her patience with us was exemplary. The other trip was the beer tour, and our guide, Manuel (we think!) also was an enthusiastic and knowledgeable person, he led us around the Old Town giving us a running commentary pointing out many obscure and unnoticed points of interest, finally ending at an excellent dinner! The trip back to the aiport was in another lovely, clean taxi, the driver was very kind to us, making sure we were safe before he let us enter the taxi and carried our suitcases to the airport door. Thank you for your kind attention, James and Julie Pickering. posted on 20/4/2013
Dear All at Prague-Airport-Transfers. Thank you very much for your Kind support and Guidance During my recent visit To Prague. I really impressed or in other word I would say astounded to eyewitness your professionalism. We enjoyed all the tours. It is a great experience. A special thanks To Your Tour Guide Ms.Dana (Accept my Sincerer Apologies if I have implied the name wrongly ).She was our tour guide of superior walk. Thanks Once Again. We are missing Czech Beer!!!!!! as we are back in London Now. Kind Regards Wilfred Dsilva posted on 20/4/2013
Thank you for your prompt, efficient transport to and from our hotel. Will highly recommend you to friends. Alex Mathieson posted on 12/4/2013
As you probably know by now I met the driver & got the phone. Thank you so much. As a tourist in Prague we are warned about the dangers & rip offs that can happen with Prague taxi drivers. However our experience with you has been fantastic. Apart from my delight at getting my phone back your service was excellent in every other aspect as well. Extremely pleasant & courteous drivers & excellent service. Is there some site we can write a positive review on which would help you as we would really like to let other tourists know about our positive experience. Again sincere thanks for your help, we has a wonderful stay in Prague which started with the very friendly driver from your company that collected us on out arrival. Regards Michael & Tina Earley posted on 14/4/2013
Just a quick thank you for the excellent service your provided. Both drivers were excellent, punctual and polite, and happy to give advice and tips about Prague. We will certainly use your company the next time we are in Prague. Jackie Odunoye posted on 10/4/2013
Having a late arrival at the airport, I booked the transfer to our hotel. The car and driver were first class, but the real value in this service is in the walking tour. Ross the guide took us round many sights which as a normal tourist you would walk by in ignorance. His English is impeccable and the whole tour is taken at a good speed, not too slow. After the break for lunch, you can either continue on the walk or come back for the second half another day. We continued as it was a great way of identifying areas to return to. For example; Ross suggested we return to the castle in the evening after 6 when there would be fewer people but it would still be open. This we did and there was not another soul in the place! Fantastic worthwhile experience. posted on 8/4/2013
Used your service recently and would highly recommend you. Service exactly as described on your website. Thanks! posted on 2/4/2013
Hi, Having used your transfer service on the 23rd, I am writing to let you know what an excellent service you provide. Despite the flight to Prague arriving 2 hours late the driver was ready and waiting. Due to the late arrival I had to rearrange the timing for the return pick up at short notice – I was returning the same day. At all times both drivers were friendly and helpful. I also thought the cost of the service was a bargain and will certainly be using you on my next trip to Prague. Cheers Steve White posted on 22/3/2013
I would like to thank you most sincerely for the wonderful service that you have just provided to us during our visit to Prague this week. Your company is well run, prompt and both drivers were extremely helpful. I will be making a comment on trip advisor later today recommending your Airport Transfers. Thank you very much. Gaynor Maund posted on 22/3/2013
I have just returned from Prague and would like to say how pleased I was with your meet and greet service between the airport to our hotel. The drivers were on time, pleasant and efficient. I was also given a guide book, map and advice suitable for first time visitors. I will recommend to family and friends visiting Prague. Regards K Buchta posted on 20/3/2013
Hi There i would just like to say a big thankyou for the exellent service we had from your company on our recent hoilday to prague 11.3.13 --16.3.13 the car was at the airport when we landed and the driver was very polite and the trip to the hotel very good the return trip was the same we also took in the walking tour and the eveing river cruise with were very good thankyou all very much Regards Michael & Debbie Mitchell posted on 16/3/2013
Sir A short note to congratulate your company and both of the drivers on the excellent service provided both from and back to the airport! Also. the free walking tour was well presented and an interesting introduction to your magnificent city. Brgds Richard Croxford posted on 10/3/2013
Dear Sirs. We have just returned from Prague where we had several trips booked with your company the transport was allways on time very efficient and the drivers were knowlagable and courtious The tour guide dana was very knowledgable and we had a very good day with her on the walking tour just one little hickup there was a cofrontation with her and a younger member of your team which we thought would blight the day but she carried on in a proffessional way I will recomend your company and use you again myself should we return at a later date kind regards to all N B STEPHENS. posted on 28/2/2013
Dear people from Praugue Airport Transfers, I would like to thank you for the perfect service you offered us (February 2013). All drivers were perfectly on time and very friendly and helpfull. The Hummer limo ride was a big surprise for everyone of our company. The transport from Pargue to Harrachov and vice versa in the 20 person mini-van was also perfect with a friendly and very experienced driver. Again right on time. All booked throught the Internet, perfect communication !! Thank you, Egon Brandsen The Netherlands posted on 19/2/2013
JUST RETURNED FROM 3 NIGHTS IN PRAGUE STAYING AT THE DUO HOTEL AND WOULD LIKE TO THANK THE TALL TAXI DRIVER WHO PICKED US UP AND DROPPED US AT AIRPORT LAST NIGHT. HE WAS VERY FRIENDLY AND HELPFUL. WE ALSO USED YOUR COMPANY TO GO ON 2 TRIPS AND WERE PICKED UP ON TIME EACH TIME, SO A BIG THANK YOU. ANGELA DUNNING posted on 18/2/2013
Just wanted to say thank you for an excellent service, the weekend of 14-17 February. I would thoroughly recommend you to anyone who is looking for transport between the airport and the centre of Prague, you turned up bang on time, drivers were very polite. Guide book is excellent. All in all a great service. Eugene Foster posted on 18/2/2013
We want to thank you for the excelent service. We recommend other people your company.again thanks. Dick van de Scheur posted on 12/2/2013
I just want to express my gratitude and thanks for your amazing service on 02 Jan 2013. I made the reservation 24 hours prior and received confirmation immediately. Our driver arrived on schedule and helped with our bags. We had been away for 3 weeks so our suitcases were heavy. This was greatly appreciated. The drive to to Vaclav Havel airport, although it was 6:15AM was very pleasant and our driver Lazarek was very kind and extremely polite. I will recommend your service to anyone who wishes polite, efficient and economical service. The best transfer service in the Czech Republic. J. Hanson posted on 12/1/2013
Hi Just to say many thanks for the great service. We are just back from our 4 day visit - and your service really added to the enjoyment of our stay. In particular, we would like to compliment Ross on the walking tour last friday 5th Jan - he was absolutely fabulous - we are still talking about the wonderful tour and all the information he gave us. We have put our recommendation up on tripadvisor as well. Thanks again - see you for our next trip - next Jan, or maybe before!! margare posted on 8/1/2013
Just wanted to say thank you for the excellent customer service we received from your company.When we return to Prague we will definitely use your company again. Robert Elrington posted on 7/1/2013
Just returned from our visit to Prague and used your company for airport to hotel transfer because you were recommended by friends who had visited recently. Thank you for an excellent service. Driver was waiting for us on our arrival at the airport and took us to our hotel pointing out places of interest on the way.The map and guide book you provided were excellent giving very basic but invaluable information about Prague. Better than the one we bought before travelling. Return journey excellent with driver arriving 5 minutes before time. Brilliant service. Thank you. Phyllis Elwoodposted on 20/12/2012
Hello, I just used your service twice and I wanted to complement your driver Jiri who took me as well as picked me up from the airport. He was waiting promptly when I came out of both locations and was friendly and helpful. I hope that you have more drivers like this in your fleet. Thank you, Rebecca posted on 13/12/2012
Just to say thanks for the recent return trip from the airport to Prague city centre in your private minibuses. The drivers on both journeys were on time, polite, helpful, and drove smoothly and safely, especially on the way back to the airport in the snow. I don't usually send feedback but I can recommend your company to anyone who wants a professional service. G Gaskin posted on 9/12/2012
A group of four of us visited Prague and used your company for transfers to and from the Hotel Metamorphis. (From the airport Wednesday 5th Dec and back to the airport Friday 7th Dec) We were very impressed with your service. All pick ups went like clock work and were reasonably priced. We will have no hesitation in using your company again and would be pleased to recommend you to anyone visiting Prague.Many Thanks, Pam and Charles Thomas posted on 8/12/2012
Dear Sirs, This email is just to let you know that we very much appreciated your services during our recent visit to Prague. Your drivers were well mannered, friendly and drove at a pace that did not scare us to death! What a change from the usual taxi driver that seems to take pride in taking risks and drives so fast that his passengers are really frightened. We really enjoyed our first trip to Prague, we will certainly be back and we will certainly use your services again. Kind regards, Robert Antrobus posted on 5/12/2012
Just wanted to let you know how pleased my wife and I were with the excellent service your company provided on our recent visit to Prague. I will certainly recommend you and intend to post an appropriate review on Tripadviser. Many thanks. Stewart Walker posted on 5/12/2012
thank you for you excellant service on my recent trip to prague, I will definitely recommend to any any friends travelling to prague. posted on 4/12/2012
I would like to give you a big thank you for your services over the weekend. The drivers where so nice and timing was perfect! Thank you! Cecilie Bergheim Brandvold posted on 27/11/2012
I just wanted to say many thanks for your great service on November 21st and again on the 25th. Both transfers were very efficient and the drivers were very friendly and chatty. The services were on time and very professional on each ocassion. We hope to use your Transfers again sometime in the future. Kindest Regards,Moira Dillon posted on 26/11/2012
Compliments of the service. Thanks to you my stay in Prague was even more beautiful. Dinner on the river at the edge of the River Classic Boat was beautiful. A special thanks to Mr. Michal Brzak that took us from the airport to hotel and vice versa. Very cute. Thank you again. Eriona Turku posted on 14/11/2012
Hello We wish to thank you for the great service that you has giffen us. Thank you very much. Greets, Johan and Ann posted on 8/11/2012
I just wanted to let you know that I was very happy with your services.... pick-up and drop off was efficient and on time. Please be informed that Monica who does the Prague tour is WONDERFUL.... shes informative, funny, helpful and in general a pleasure as a guide. Thanks once again for your services and please if you can give warmest regards to Monica Nancy Novik Jerusalem posted on 5/11/2012
Sir, i have just returned from Prague following a 4 day break. Your company picked me up from the airport and returned me there this morning. I write to thank you for your excellent service. The driver who picked me and my wife up this morning was an excellent advert for your company. He was very professional and we were able to have a great conversation on a variety of topics. I would have no hesitation in using and/or recommending your company again. Thank you Steve Tickle. Steve Tickle posted on 1/11/2012
Dear Sirs, I just want to thank you for the good service, theTaxi was always on time and the driver help us anytime. The gratis walking tour that you ofered us, was very interesting. Thanks to our guide Monika, who is a very nice young lady. If my friends and family are going to Prague, I will recomend them your services. Sincerely, posted on 1/11/2012
Just a quick email to say THANK YOU for the excellent service we received this past week. My mother was very nervous about booking a car service from Passau to Prague, but John was exactly on time, was courteous and polite, and his car was clean and roomy. We could not have asked for a better experience. Then, our ride to the airport very early on Monday morning was flawless. Our driver was waiting for us when we came down, and we go to the airport with plenty of time to spare. Your staff was very helpful the few times I contacted with questions, and I am overall extremely satisfied with the service. I will recommend it to anyone traveling in and around Prague! Thank you, Colleen posted on 30/10/2012
Hi This is Hasan ASIGLI. Thank you so much for your transfer effort for us.It was so comfortable and safe for us. I will strongly recommend you if someone goes to Prague from Turkey Regards Hasan ASIGLI posted on 30/10/2012
Hi We just want to say a big thank you to your company for the excellent taxi service which we recently used. Your drivers were so professional, friendly and helpful. We would definately use your company again and recommend it to others visiting Prague. Thanks John and Christine posted on 29/10/2012
Dear Jitka! Only to tell you that we were very satisfied with your taxi service. The cars arrived exactly on time, they were very spacious and comfortable and the drivers were extremely kind and helpful. We had three great days in Prague, I had been there before but for my wife it was a great experience. Even the enormous crowds of visitors – good for you! – cannot hide the beauty of this wonderful city. We hope to come back. We wish you personally and your company continued success. Yours Björn Skala posted on 14/10/2012
Hello! We were visiting Prague last week and used your services. Please forward our thanks to taxidrivers and especially to your excellant city guide. Her name was Monica and she told so inspiring stories about your city. She was very helpful and had time to all of us when we wanted extra advice. Best regards, Pirjo Tuominen with 3 other Finnish ladies posted on 14/10/2012
Thank you so much!!! It was a great pleasure to deal with your company! I'll advice you to all friends of mine and i'll take your service myself as soon as i'm in Prauge! Marina posted on 13/10/2012
I want to thank you for the great service. Thomas the driver was very informative and helpful. He was an expert on Czech history and current events. Monika was our guide for the walking tour. She was very enjoyable and completely knowledgeable about any question asked her. Always pleasant with some light hearted quips interspersed. I was very impressed. My wife found this company and booked its services. My wife is a genius for finding and booking this company! Bim Rowley posted on 10/10/2012
Dear Sir / Madam, I would just like to compliment you on the wonderful service I had from both your drivers to and from the airport. I will recommend your services to everyone. Kindest regards Lizelle posted on 5/10/2012
Just a few lines to express our appreciation and satisfaction for the quality of the transportation services provided on the 27th and 30th of september, between Terminal 2 at Ruzyne Airport to/from Charles Bridge Palace Hotel. The sevice was very professional, punctual, reliable, without unexpected surprises, great and clean vans and English speaking drivers. The booking process was also easy, clear, kind and very professional. Great ADDED VALUE to our trip to Prague. Best regards, Eugenio García (Madrid). posted on 2/10/2012
Hello We have just returned from a city break in Prague and would like to say what a great service your drivers offered us. The taxi service was efficient and very professional and both drivers were very friendly. Thank you, we would certainly recommend our family & friends to use your company if they decide to visit Prague. The other highlight was Monika our tour guide on the free walk you offered, she was an excellent guide and we learned so much more from her than we could in any guide book, 2 thumbs up for Monika, what a lovely, knowledgeable girl. Julie Brennan posted on 2/10/2012
Hi I usually do not contribute to testimonials but this time I must thank you. The services of your company are stellar. I visited many cities in Europe and I didn't find one company like yours. Your replies are prompt by email and sms. Your drivers are courteous and on time. Your free booklet with some history and many tips on Prague is excellent. And what to say about your FREE tour; our guide, Ross, spoke an excellent English, was very knowledgeable and didn't count his minutes to get rid of a bunch of tourist. He is definitely passionate about his work. Bravo to all the team for your great services! Julie and Louis from Canada (September 23,2012) posted on 30/9/2012
Just like to say thank you to your company and our driver Peter. Was leaving for the airport on a rainy day back to the UK, and Peter got us there very swiftly. He also spoke very fluent English and kept us entertained during the time. Great service would definitely recommend. posted on 26/9/2012
Dear Sir/Madam I would like to tell you how impressed my husband and I were with your service on our recent trip to Prague. We had missed our flight from London but it was easy to phone your office to let the driver know we would be on a later flight. Our driver met us at the airport on Weds 5th September, smartly dressed in his immaculate car. He provided us with your useful guide book and map and also gave us information on where to find the most popular tourist sights. The same driver collected us promptly from our hotel for our return flight on September7th. We could not fault the service and will definitely recommend your company to other. Kind regards Seana Starling posted on 20/9/2012
Your company is great. Thomas was terrific picking us up from the airport, and Monika is a wonderful tour guide! I will be sure to send a great review to TripAdvisor when I get home. Gratefully, -Andy posted on 20/9/2012
Dear All I would like to thank you for your excellent service quality, prices & customer service. Also i would like to comment on a perfect employee called (Tomas Reynies) who drove us from the river cruise & handled patiently a situation from his colleague. I am sure that when I visit Prague again I will contact your respectable company Best Regards Dr.Christina Azmy posted on 19/9/2012
Dear Lucie Just a quick note to say, we were delighted with the service provided by Prague Airport Transfers for all our transfers on Sept 13th, 14th and 16th. Your drivers were all most courteous, punctual AND good drivers. Thank you very much – I won't hesitate to use your services in the future! Kind regards Ian posted on 18/9/2012
Dear Madam, Sir, We want to tell you that we were very satisfied with our transfer from the airport to our hotel in Prague. We would like to particularly praise the level of service provided by our driver that, unfortunately, we didn't ask for his name. He was very helpful and polite. We hope that all your drivers behave like him. Yours sincerely Sylvain Ratovitch posted on 17/9/2012
good day, i would just like to thank your-company for the good service that i received when i visited prague recently,vehicles were clean and modern ,drivers friendly and dressed smartly and the pick up times were good, i will definitely recommend your company to my friends best regards ian jones south africa posted on 15/9/2012
I booked a transfer to and from the airport with you on the 9th of September 2012. I would just like to thank you for the service provided. The drivers were excellent and gave us a lot tips and advice on how to best use our time in Prague. There was not a question they could not answer. Please pass our thanks to them. Monika the guide was quality - she was very knowledgeable about history of Prague and the area. Provided us with tips on the restaurants to visit and places to see. Always smiling and happy. Once again thank you and we would not hesitate using or recommending your services. Dipak Raja posted on 13/9/2012
Hi Just wanted to let you know, very good service, reliable on time and reasonably cost We used your firm for both ways Thank you regards, Charles posted on 10/9/2012
This brief message is simply to let you know how much I appreciated Martin as a driver on 27-08-2012 from the airport. He was very friendly, helpful with my heavy suitcase, and safely drove me home! I'm sure PRAGUE AIRPORT TRANSFERS receives "complaint" emails, but I wanted to send this message as a COMPLIMENT! I cannot remember Martin's last name, but I wanted you, as the company, to know that it was a pleasure to be driven home by him! In future, I plan to call PRAGUE AIRPORT TRANSFERS for my airport transportation needs (and recommend you to my friends and colleagues)! Regards, Prof. Robin-Eliece Mercury posted on 3/9/2012
Thank you very much for helping us to enjoy our short stay in Prague. It is a stunningly beautiful city. The transfer was very good, in a nice car and with a courteous driver. A special thanks is due to our tour guide Monika. She is very friendly and knowledgeable, and is happy to answer any questions. The 3-hour evening boat trip was very relaxed and well-organised. We would recommend Prague Airport Transfers to anyone who wants value for money with a professional approach. posted on 1/9/2012
Just returned from trip to Prague using your company transport to airport and city centre. I want to say how impressed I was with your service. Punctionality and reliability were very good and both drivers were so very helpful and nice cars. I will certainly use your company again and recommend to friends. Thank you. John Stewart posted on 31/8/2012
We want to thank you for the excellent transfer you offered us from Prague to the hotel v.v.. It was all perfect organised, the polite driver was allready waiting for us with a sign with our name on it at the airport.Also the return trip to airport was good. We sure recommend it to all passengers to use your transfer kindly regards R.Verspeek posted on 30/8/2012
Thank you very much for your service it was on time professional and value for money. Kind regards. Linda posted on 29/8/2012
Hi, just a brief message to say how professional a service you provide and very good drivers . Thanks again I will recommend you to anyone who wants to visit Prague . Yours sincerely Rob. posted on 28/8/2012
I just wanted to leave feedback regarding the excellent service I experienced with your company recently. I landed slightly later than expected but my driver was there waiting for me no problem; clean car and a safe, friendly driver who pointed out the sights of Prague en route to my hostel. I had also booked a return which I had to change with less than 24 hours notice; within 30 mins of emailing I had received confirmation it had been changed with no additional cost. As a solo female traveller I was dubious arriving in a foreign country and getting to my accommodation, but i'm glad I booked with Prague Airport Transfers and I highly recommend this company! Thankyou! Miss Nagle posted on 20/8/2012
Just wanted to say thank you for the very professional service we received. Vehicles were clean, your drivers were on time, polite and friendly. We also enjoyed the free tour with Ros ! Dawn Kemsley posted on 18/8/2012
Dear Sirs, the service you provided upon our arrival in Prague on July 30th was absolutely perfect. Furthermore, I wanted to thank you for the free walking tour we enjoyed on the 31st of July with the excellent local guide Rostislav: very interesting and entertaining, a lovely experience! posted on 16/8/2012
Thank your driver so very much for going out of his way to return our daughter's cell phone in time for her to make her connecting flight. order ID 273680. She is in from Canada and on her next leg of her journey, and she required the phone for maknig her next connection with people she had no other way of them contacting her. So again thank your fabulous driver,,,great customer service. Paul Bowron. posted on 6/8/2012
thank you for your services, the next time i will be using your services!!!Thank you!!!! ansis ozolins posted on 4/8/2012
Hi there - my wife and I used your service in Prague twice last week and must say we got excellent service. Thanks for your efficiency G. Duffy posted on 31/7/2012
Just to thank you for the excellent service you provided for us on our trip to Prague.Not only did you take us to and from our Hotel / Airport, but we also enjoyed the excellent City walking tour.Ros our guide was brillant .He started with 32 people and after over 4 hours ended with 32 people. Shows how good he is ! Thanks again.We will certainly use you again in future. Greg Cima posted on 25/7/2012
Hi, A quick note to say how pleased I was this week with your service. It was really handy to be able to book online and the price for a shared shuttle was good value. I really liked being met by the driver with my name on a board to make it easy. The driver was on time and courteous. I will definitely use the service again if I visit Prague again. Best wishes, Chris Boardman posted on 21/7/2012
My friend and I have recently returned from Prague where, having used your excellent transfer service, we also went on your free walking tour. Our guide, Monika, was great, full of information but also entertaining and very considerate for everyone in the heat. I would have no hesitation in recommending your services in the future. Adams posted on 21/7/2012
Great thanks to your company . Our holiday was nice in Prague and your taxi service was excellent , drivers was very nice persons too. Regards: Petteri Rinne posted on 11/7/2012
We used you to collect us on March 21st from the airport and then on 25th March from Park Inn Hotel. I just want to say that I would recommend this firm as they were reliable, courteous and efficient.The minibus was very comfortable.Thank you. howard finlay posted on 8/7/2012
Thank you for your excellent taxi/restaurant booking service. We have just returned from Prague and will certainly use your services again. Best Wishes, Adrian Cornish posted on 9/7/2012
It was indeed a pleasure to make use of your services which we have found to be excellent and which we will recommend to our friends coming to the Czech Republic. Please convey our thanks to both persons who picked us up, ie Michal on 30/6 and Gino on 4/7. Both gave us excellent service but with great hospitality which is so important in your sector. Kind regards Philip Spiteri L-Ibrag, Malta posted on 8/7/2012
What a great service! Thanks so much. We were collected at the airport by such a patient young man, and he was so friendly and helpful. The free walking tour with Monika the next day was fab! She is so knowledgeable and enthusiastic. A great start to our stay in your beautiful Prague, thank you. Jo edwards posted on 6/7/2012
just wanted to say thankyou for the good service received from your drivers during our transfers in prague ,the tour given was excellent monica was very imformative and made the tour very interesting for our group thanks again stephen and sam. posted on 5/7/2012
I want to tell you how very much we appreciated your service. Your driver, Edward, picked us up at the Prague airport on 27/6/12. He was prompt, courteous and very welcoming. On arrival at our hotel I wanted to give him a tip. I was tired and jet-lagged and confused my money. I handed him a 50 euro note and thanked him. He said that was just too much money and he would not take it. I then realized that I gave him the wrong currency. I meant to give him 50 czk. I was amazed at his honesty. I want to thank you for having such an honest person working for you. Our return driver on 30/6/12 was also very prompt, friendly and kind. Many thanks for your great service. I'm writing a review on tripadvisor. Best, Sara nuss-galles posted on 3/7/2012
Dear All, Thank you for your great service in meeting us at the airport and collecting us at our hotel for the return journey. Both drivers were pleasant, their cars were spotlessly clean and it was good to have such a reliable service Thank you very much Regards - James Threlkeld posted on 27/6/2012
We have recently returned from Prague and used your excellent taxi service to & from our accommodation. We took advantage of the 4 hours walking tour which we split into two parts. We would just like to say how enjoyable both the walks were. Both the girls Dana & Monika were enthusiastic, entertaining and extremely knowledgeable and both loved their job and were proud of their city and it greatly enhanced our stay. We shall reccommend you to any of our friends visiting Prague. Gordon & Janet Roe, Muriel & Glynne Goringe. posted on 25/6/2012
Hullo Dear Sirs, thank you very much for your airport transfer in Prague; your drivers were very kind and helpful and everything was ok. Best regards Alessandro Chergia posted on 23/6/2012
Hullo Now safely back in the UK. Just a short note to thank you for your excellent service. All journeys were on time and the River Vitava dinner trip on Sunday was perfect. Thank you again. Kind regards John Tucknott posted on 20/6/2012
I would like to thank you for the excellent service you provided for transfers to and from Prague airport (11 & 16 June). Your taxi drivers (Martin and another guy) were absolutely great as indeed the guide on the walking ytour of Prague (Monica). Keep it up!!! Marcel Coppini posted on 17/6/2012
Just wanted to thank your company and your drivers for an excellent service while we visited Prague last week. The driver that collected us from the airport gave us excellent personal information on good restaurants and bars to try, and best places to visit, and where to avoid. Very friendly and safe drivers, cars of a great quality, very pleasurable start and end to our holiday. Will book again next time we are in Prague and have already recommended to our friends. Many thanks! Wendy Taylor posted on 13/6/2012
I would like to thank you for the service you provided on my trip to Prague. Our flight was delayed four hours but your driver was waiting at the airport when we landed. The driver made us feel at ease and was extremely helpful and pleasant throughout our journey into Prague. Please pass on our thanks to the driver. We were told in the resort that the main problem in Prague was the taxi drivers who were dishonest and surly. We told anyone who mentioned this that our taxi driver couldn't have been any more helpful. Regards Jimmy Anderson posted on 11/6/2012
Just wanted to write and say what a wonderful company you have. Our aircraft arrived early into Prague on Wednesday 6th June EZY8543 but your driver was there waiting for us and we were taken to our hotel (Buddha Bar) very efficiently. Upon our return this morning from the hotel to the airport your driver was 15 minutes early which suited us. Again we were driven nicely to the airport. Both the cars were clean and tidy inside and your drivers courteous. With booking and paying online very simple I would have no problem recommending your company to anyone wishing to stay in Prague. Many thanks Greg Watts posted on 10/6/2012
Dear Sirs: We were very satisfied with our recent service from your company on May 6,8,and 10th, 2012. We used the airport shuttle back and forth to our hotel. And on the 8th we took the Superior walking/boat tour with Dana. She was an excellent tour guide. Very knowledgeable about the history of Prague, the Totality years,etc. She was also very gracious, friendly and punctual. The airport guys were great and you could tell they were very concerned about getting you to the airport in time, even when dispatch gave our driver another pick-up at the last minute. Great Job! I would definitely book with you again. Sammie Berry posted on 9/6/2012
Hello, My friends and I have recently been to Prague and used your transfer service, which was very good. We also went on the free guided tour and we were all very impressed. Our guide, Monika, was very knowledgeable and friendly. Anna Caine Thank you very much from all of us! posted on 8/6/2012
7 June 2012. We have just returned from a long Jubilee Holiday weekend away in Prague. We just wanted to thank you for the excellent door to door aiport transfer service you provide which took away any worries about arrival / departure. Your drivers were really helpful and spoke good english, the cars very clean and comfortable, and everything went like clockwork. Great service, great value for money, thank you. Geoff and Sue posted on 5/6/2012
We are very pleased with your transfer service, including the Prague guide Monika (1 june). Jönsson Mats posted on 5/6/2012
Excellent service to and from the Airport. Worked like a clock. Your guide Monika at the included city tour was brilliant. Thanks Johan Ebenhard posted on 3/6/2012
Just a quick e mail to say how impressed we were with your service!..The drivers were very courteous, and on time!..they spoke good English and were very helpful!..the e mail communication was excellent..and everything ran very smoothly!..I would definitely recommend your services to other people!..I thought you might like to know! Many thanks Susan Morgan :) posted on 2/6/2012
Dear Sir I just want to thank you and compliment you on your excellent service! Prague Airport Transfers has made our stay in Prague easy and without stress. Kind Regards Helena posted on 30/5/2012
I would like to say thank you for your excellent transfer service and free walking tour. Our driver was waiting for us at the airport and was most pleasant. On our last day we were joined by our two friends and the free upgrade mini van was perfect for all our luggage to take us from our hotel to the Intercontinental to meet our ongoing tour. Thank you Monika for the excellent guided tour. Our short stay in Prague would not have gone smoothly without your vast knowledge and beautiful, smiling face. We were able to see more of Prague with your help. Thank you. We are glad we chose your service and definitely recommend you. Verna posted on 28/5/2012
I would like to thank you for everything during my stay in Prague, tour by night, superior tour, transport from and to the airport. Very serious company, kind service and very nice workers and drivers. I hope to come back to prague and ask for your service again. Best regards Jose Gomez posted on 27/5/2012
Blanka, We are now back in the UK, but I thought I would send my thanks to you & your colleagues. As you may be aware we used your drivers for both airport trips, a day trip to Cesky Krumlov & two half days to Konopiste & Terezin. We then also tagged on a dinner cruise! In all respects your drivers were a credit to your company, punctual, well presented & courteous. Jaroslav was particularly kind & helpful & we enjoyed his conversation throughout. We get used to being let down by people in the UK – your team always arrived early & always had clean vehicles, it is such a contrast! We also had a great time walking around the tour with Monika – she really made it a great day for us. If I could offer some constructive comments also? We felt that on the trips to Konopiste & Terezin that we ended up rushing a little. Looking back both trips would have benefitted from having a six hour option. At both places we took a guided tour but we had little time to see much else & we would have loved to have fitted a beer in! Please pass on my thanks to all of the drivers – apologies but Jaroslav & Jan/Jon are the only names I remember - & of course to Monika. Thank-you also Blanka for sorting out all of the bookings and ensuring that the dinner cruise went ahead as we hoped. We had a great break – thank you for helping us! Alan, Carolyn, Tony, Isla, Barbara & Wally posted on 25/5/2012
Goodmorning Sir/Lady, We will give you a compliment off your company and your employees. We enjoyed the systeem off booking a taxi and gave us a confidence, to be traveling from the airport - hotel return. Also the taxi-drivers were helpful and correct. We will also thanks the tourist guide named ROSTISLAV, he was very enthousiastic and understandable. He found the way in spite of the marathon of Praque. We will recommend your compagny when people wants to go to Praque. With kind regards, Hans and Rosa de Ruiter posted on 19/5/2012
Hello. I went to Prague last week and booked for the shuttle bus transfer from airport to my apartment in town. I was very happy with the service. The driver (sorry, didn't ask for his name) was nice and helped me with my luggage (I am tiny) and he also helped me to call my apartment so that someone could wait for me at the door when arrived. I also joined the complimentary walking tour the following day and our guide was Ross. He's very nice and knowledgable. I was able to show my friends some of the sights and a bit about the history afterwards. I would recommend you to my friends/families who are planning to travel to Prague in the future. posted on 16/5/2012
I took part in the free tour of Prague today, and just wanted to say how much I enjoyed it. Our leader, Ross, was polite, well-spoken, funny, and informative. It was one of the best tours I have ever had. I have fallen in love with Prague. Many thanks! DeMara Cabrera posted on 15/5/2012
Dear Prague Airport Transfers, I have just returned from a business trip from the UK to Prague ( 4th May to 8th May 2012) & wanted to thank you for the excellent service provided from the moment I made the booking via your web site to the collection for the transfer my hotel back to Prague airport. Your web site is very easy to use – I needed to amend one of the transfers & this was done without any problem. The drivers were waiting for me on both trips & the cars used of very high standard. Thank you for making my transfers one less thing to be concerned about. I will certainly use your company again when I return top Prague. Clive Darbon posted on 11/5/2012
Hi, Just a quick note to say thank you! The trip went really smoothly thanks to you guys and we all had a great time!! We will be back! Thanks Again, Thomas Edgcumbe posted on 10/5/2012
We used your services when we were in beautiful Prague. We were very pleased with your service, the driver was waiting at the airport upon our arrival. On the way back it was realy nice to have a "privat driver" that took us safly and eleganly. I hope to use your service again next time and i'm sure that i'll recomend your firm warmly. Best regards Haya posted on 9/5/2012
I just returned from Prague on Monday 7th May 2012. I just wanted to say a big big thank you to all of your staff at Prague Airport Transfers. It was my first time visiting Prague and a very memorable one. Everything was even better than I expected. Your drivers are very polite, professional and very friendly. Your free 4 hour walking tour was amazing. I did not expect too much from a free walking tour but I was wrong. The tour guide Monika was very friendly, polite,funny, professional, and had a vast knowledge of history regarding Prague. I can only say that i was that impressed I am returning back to Prague in 4 weeks time and staying for another 3 nights bringing with me other people that have never been to Prague before and they now want to come and visit your beautiful city to see for themselves. 5 Stars. Keep up the good work, good tour company's are not that easy to find and your company certainly is one of the best out there. Steve Eccles (UK)posted on 8/5/2012
Just wanted to let you know how pleased we were with our hotel/airport transfers. The drivers were on time and courteous. I used the online log-in to change both the time and hotel for our return trip and it worked without a hitch! We did the free walking tour with Monika and it was excellent - she also passed on some helpful tips. If we come to Prague again we will certainly be using your service. Thanks! posted on 30/4/2012
Thank you for your prompt and courteous service. Everything, from booking our transfer car on-line to our journey to/from the airport, was excellent and we shall have no hesitation in recommending your company to friends and colleagues. Your drivers are a credit to you. They made our arrival in Prague and also our departure a pleasurable experience. Thank you. Anne Whiteposted on 20/4/2012
We have been using your services in Prague and would like send compliments to your company. We used taxi service, grand tour, Cesky Krumlov and we all are pleased with tour staff and service commitments. Monica has walked the group through rain and chilled win up the hill, with all smiles and encourage. The more we tried your offer, the more we decide to go for more. Thank you and surely I will tell my friends about you. Tejanan Tejasen posted on 18/4/2012
Hello, We have just returned from our short trip to Prague and would like to compliment you on your service. The taxis were always on time and the drivers very polite and helpful. I would say that this was the best service we have received when travelling, thank you and well done. The sightseeing tour was excellent, the guide very helpful and knowledgeable and the day very good value for money. Adding in a boat trip, tram ride and a meal at Prague Castle was brilliant. Please thank all your staff involved in delivering a first class service and experience, we will be recommending your services to any friends or family who plan a visit to Prague in the future. One again, Thank you. Kind regards Steve King posted on 13/4/2012
Even though we are still in Prague, we wanted to tell you how much we have appreciated your service. The pick up at the airport on Monday was great, smart and polite driver and very clean car. The Free walking tour on Tuesday was exceptional and Monika is a true star, please thank her very much for her knowledge, charm and humour. On Wednesday we took the dinner cruise on which the food and music were first class and the transport to the boat and bacxk to the hotel were also perfect. We know that the return journey to the airport tomorrow will go ahead without a hitch and my wife and I would like to say a big "Thank You" to all your representatives. You have certainly helped to make our visit a very enjoyable one and we will be coming back again, and making use of your services once more. Roger Dawson posted on 12/4/2012
A note of appreciation for letter-perfect service--the on-line booking was simple, scheduled pick-up at the airport went exactly as described, and our pre-dawn ride back to the airport came right on schedule. Both drivers were courteous, knowledgeable, and extremely efficient. Also, the included walking tour of Prague was very informative, and we especially want to commend tour-guide Rostislav Walich for doing an outstanding job. We will certainly recommend this service to anyone we know who will be visiting Prague, and we will call you again when we return to Prague next year. Steven Tiger posted on 8/4/2012
Just wanted to let you know I was very satisfied with all the arrangements for the airport transfers and the tour. Dana, the guide, was excellent. J. McNab (Mrs.) posted on 6/4/2012
I wanted to give you some feedback. We did the Superior Prague Tour with Daina (not sure about the spelling). She was excellent in all ways. She is a very good employee. You are lucky to have her. We were happy with your taxi service to and from the Airport. Regards Martin Iltis posted on 5/4/2012
Dear all, I just wanted to thank you for all your help and support during my stay in Praha. Your service met and exceeded my expectations. Monika was exceptional during the walking tour. She was very knowledgeable and managed to keep us all interested during 4 hours of walking. I also got a fantastic service from Tomas during my private combined tour and it was such a pleasure to talk to him during the 13hrs my tour lasted. I highly recommend your company to anyone wanting to travel safe and secure through Praha. The reservation system was also fast, clear and open. I will surely use your services if I come back to Czeck Republic and I would love to do that. Thank you again for everything and good luck Laura and Ezequiel Mexico posted on 4/4/2012
Dear Sirs, I would just like to thank you for the excellent service I received this weekend. This is the fourth time I have used your Company for airport transfers and each time the drivers have been on time, knowledgeable and courteous. Please pass on my thanks to your whole team for the excellent service you provide. I recommend you time and time again and everyone comments on your timekeeping and courtesy. Thanks again, Mrs Pam Pailing posted on 3/4/2012
I used your Prague airport transfer service just last week and I would like to say how good my sister and I found it. The drivers were really prompt and friendly and made the start and finish of our holiday perfect. Would highly recommend to other friends travelling abroad. Many thanks Carol Grant posted on 31/3/2012
Dear Sir/madam, First of all I like to compliment you on the little book 'Discover Prague' which we received from your driver. It is a very handy and usefull booklet. Secondly my sincere compliments with your driver who drove us from the airport to our hotel on the 27th of March, to and from the boat on thursday the 29 of March and back to our hotel and on Friday the 30th of March back to the airport. I would very much appreciate it if you would give my compliments to this driver. Unfortunately I don't know his name. He is very polite and very helpfull. Best regards. Diny Woodley posted on 30/3/2012
Just a small note to say many thanks to you and your staff. The pick up at the airport was immaculate, as was the return from the hotel. Both drivers were imfomative and courteous. We have no reservation in recommending your service to others. Col & She (visited Prague March 2012) posted on 19/3/2012
We visited Prague 12th to 16th March and wish to thank your company for the excellent and efficient transport to and from our hotel. Especially do we wish to thank and give praise to our fantastic free tour guide 'Ros'. The tour taken on Thursday 15th March 11 am to 3 pm. This was the highlight of our first visit to Prague. His knowlege brought to life and explained so much of of the Prague history both past and present day. His presentation was so very interesting and enthusiastic, best guide we have ever had. Please pass on our thanks to Ros and thanks to your company for employing such a great ambassador for Prague. Hilda and David Armstrong. posted on 19/3/2012
We just wanted to say a big thank you for a fantastic service. The drivers were friendly, prompt and very helpful. The free walking tour was a brilliant way of becoming aquainted with the city. Thank you all. Ryan Hicks posted on 17/3/2012
WE HAVE JUST RETURNED FROM OUR HOLIDAY IN PRAGUE. THANKS TO YOUR COMPANY, WE HAD AN AWESOME TIME.THE TAXI SERVICE WAS JUST OUTSTANDIMG-PUNCTUAL, COURTEOUS AND VERY COMFORTABLE. THE 4 HOUR FREE TOUR OF PRAGUE, WAS WORTH A LOT OF MONEY.MONIKA, OUR TOUR GUIDE , WAS PROBABLY THE BEST I HAVE EVER HAD IN ALL MY TRAVELS ABROAD.HER KNOWLEDGE, VIVACIOUS PERSONALITY, AND PATIENCE EARNS HER 100%.I AM A TOUR GUIDE AND OPERATOR, AND I WILL HIGHLY RECOMMEND YOUR COMPANY. NOT ONCE DID YOUR DRIVERS OR MONIKA , EVEN HINT TO GET A TIP.THEY DID NOT HAVE TO , THEY MADE US SO HAPPY , WE JUST WANTED TO SHOW OUR APPRECIATION. THANK YOU AGAIN BRIAN &JUDY LEVIN DAVID AND JENNY EPSTEIN posted on 12/3/2012
Excellent service. Thank you. You made our visit to Prague easy and comfortable and we will not hesitate to recommend you to our friends. regards Carole Woodcock posted on 11/3/2012
We used your transfers and paid for tour for our trip to Prague this week. We were SO impressed – the transfers were smooth and the tour was exceptional. Ross our guide was so knowledgeable and enthusiastic about your city that I think we might now know more about Prague than any English city! Great value for money. Thank you. Sarah Smithard posted on 2/3/2012
Can I just pass on my thanks to our drivers, both very good, on time and very pleasant! The balloons and wine order were just as we requested and made for a very special day in Prague , I will certainly recommend your services to our friends, thanks again David posted on 27/2/2012
Dear All, We are writing to express our gratitude for the two private transfers we have enjoyed during our stay in Prague. The service, professionalism and punctuality is second to none. We will use your services again and again and for sure we will recommend you to our friends and collegues travelling to Prague. Many thanks for being great. We work in tourism as well so our compliments are sincere. Regards Aldo Valerio posted on 21/2/2012
We wanted to let you know how impressed we were with your service. The transport was of a very good standard and the drivers were really pleasant and professional. Many thanks, Mr & Mrs Williams posted on 20/2/2012
Hello there, we were picked up from 987 Hotel in Prague at 11.30 am this morning, to be taken to the airport to fly back to the UK,i would just like to say thank you for the journey both ways and i would most recommend you, You provided an excellent service. Thank you . Kind Regards Miss Theresa Gosling posted on 30/1/2012
Hi, My wife Lin & I would like to thank you for the wonderful service you provided us with last weekend. As it was a special occasion, we opted for the Private Airport Transfer. Your friendly driver was there with a large sign to meet us and the vehicle was spasious, clean and tidy and we had an extremely pleasant trip to our hotel door. We took advantage of the free 4 hour walking tour of Prague Old Town and Castle area. Our guide was Lucie, who is an extremely pleasant and sociable young lady She gave us detail, but not too much to absorb, and made the whole excursion very enjoyable and informative, even down to mentioning an extremely good value for money Italian restaurant, when asked. The collection and return to the airport was also very efficient. The car and driver arrived at the hotel 5 minutes before the alloted time and enabled us to have a stress free journey. Not only will we use your services again, but we have already recommended you to our friends and would recommend you services to anyone. Again, thank you for making our short visit to Prague relaxing and enjoyable. Best regards Lin & John Petrie posted on 26/1/2012
Dear madam, Sir, I would like to thank you for the efficient way I was taken to my hotel when I arrived in Prgue earlier this month, and also for the on time collection from the hotel and transfer to the airport when I left the country. The drivers were courteous and efficient. I also took the opportunity to take the Superior Tour of Prague. Dana Potmesilova was an excellent guide. She had a very good knowledge of Prague and the history. Together with the lovely Italian couple we had a very entertaining trip together. Will you please pass my thanks and appreciation to her. Margaretha (The Netherlands) posted on 18/1/2012
Just returned from a fabulous stay in Prague which started from the time we landed. The transfer service you provided was exactly as you said it would be quick efficient and cost competitive. The cars were comfortable and clean and drivers courteous. The addition of the free walking tour was fab, Monika our guide was brilliant. Very friendly and knowledgeable, she brought Prague history alive and was willing to answer all questions. I will recommend this to my friends and family, and will defo rebook if/when i return to Prague. Thankyou for your service. Karla and sue Jan 2012posted on 13/1/2012
A short note to thank you for your services. We arrive and your driver was there waiting as you had represented. Service was very good.We enjoyed Prague. When we return we will use your transfer services again. A wonderful vacation started with the pick up at the airport. Happy 2012. Jose Ortiz posted on 12/1/2012
I want to thank you for your excellent service! Your driver was waiting for us when we arrived at the airport and this morning brought us safely and on time to the airport. Good drivers too! Thank you! N.H.Weseman posted on 12/1/2012
Hi, my husband Bruce and I wanted to say thank you for the free walking tour in Prague with Monica. She was absolutely wonderful. We just wanted to tell you. All best. Lesley Anne Sammons Lesley Anne Sammons posted on 11/1/2012
We used your service in early December. It was great to be met at the airport by a friendly driver after our 28 hour flight from Australia. Our walking tour the next day with Monika was absolutely wonderful. We have already recommended you to a work mate who is traveling to Prague later this year. posted on 10/1/2012
We have just returned from Prague and used your transfer service. This is just a vey quick note to say a really big well done. Drivers were both excellent, helpful, on time and very pleasant; cars very clean. We will certainly use you on our next visit and recommend you to friends. I'll mention your service when i write my trip advisor review on the hotel. I know its 'only a transfer' - but when it goes wrong its a real pain! Stephen Greep posted on 8/1/2012
WHAT A GREAT SERVICE, THANK YOU VERY MUCH. YOUR DRIVER (COLLECTION AND DELIVER) WAS 5 STAR. PLEASE MAKE A NOTE ON YOUR RECORDS HOW PLEASED WE ARE WITH HIS EXCELLENT SERVICE. MANY THANKS AGAIN. PETER WHITLEY U.K. IF WE ARE IN PRAGUE AGAIN WE WILL CERTAINLY USE YOUR SERVICES. WE WILL RECOMMEND YOU TO OUR BUSINESS AND PRIVATE FRIENDS HERE IN THE U.K. posted on 6/1/2012
Just to say many thanks. We found your service was excellent, punctual and of a very high standard especially as our outward flight was delayed. Regards Kevin Fuller posted on 4/1/2012
Hi, Would just like to say thank you for your service, very prompt and extremely polite. Me and my fiancee had a wonderful time in prague and this was made much easier by having no worries about our transfers between the airport. Thank you once again.... Christopher Armstrong posted on 3/1/2012
Dear madam/sir, I want to thank you for the very good service your compagny gave during our stay in beautiful Prague. The drivers were nice and drove us directly to the places we asked for (hote/airport). Specially I want to thank Monika for her clear, friendly and enthousiastic tour. We will be back in Prague certainly and ask for your service again. Kind regards, Bernardina van der Ven posted on 23/12/2011
Dear Sirs, My girlfriend and I have just returned from our trip to Prague yesterday. I just wanted to say a big thank you for the excellent service your company gave us during our stay. Your driver was waiting for us patiently at the airport, knowing our flight was delayed. He was very informative during our journey, friendly and spoke very good English. We upgraded our transfers to the Mercedes as a treat and we were not disappointed. It was also nice to know that having paid in advance, we wouldn't have to worry about finding the cash to pay for the transfer as soon as we arrived. The voucher your driver gave us for the free four hour walking tour with Monika was great. We used this on our second day. She was easy to spot in the crowd with her red umbrella saying Prague Airport Transfers on it; very informative, friendly