6 Hours Tour
Explore all of Prague in a Full Day on Foot, by River Boat and by Tram!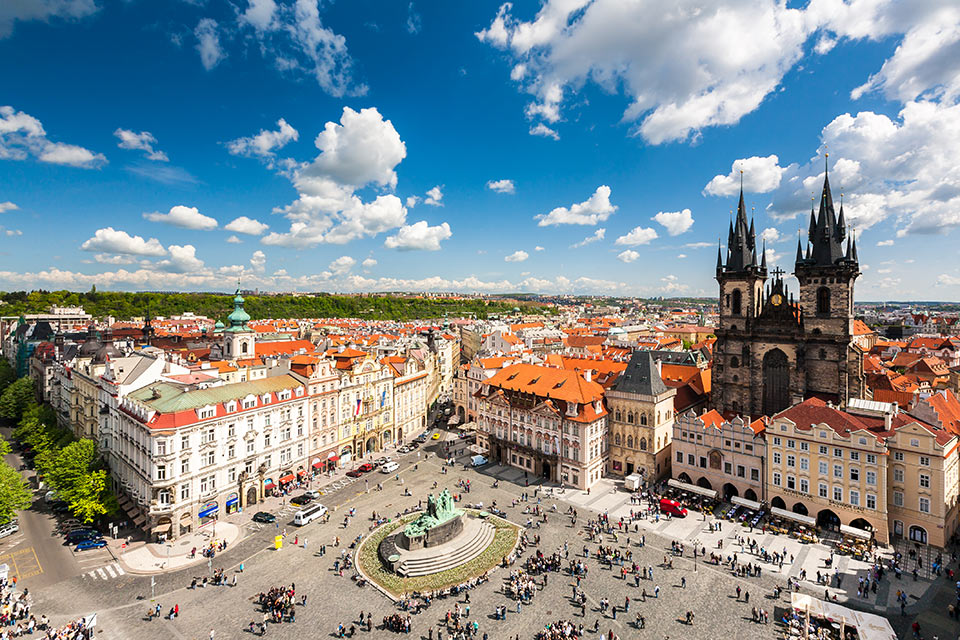 Old Town Square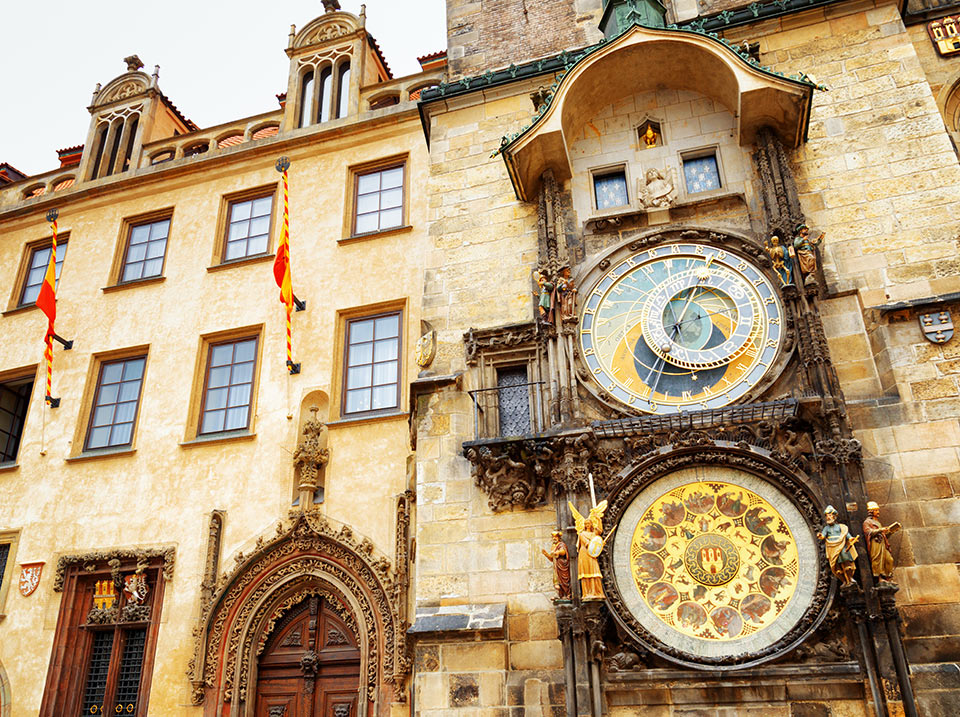 Astronomical Clock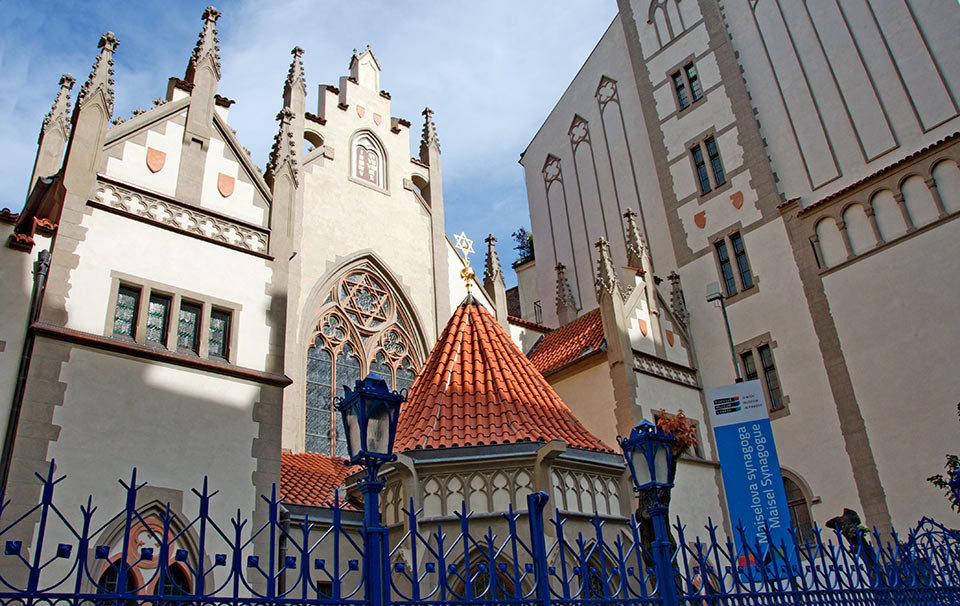 Jewish Quarter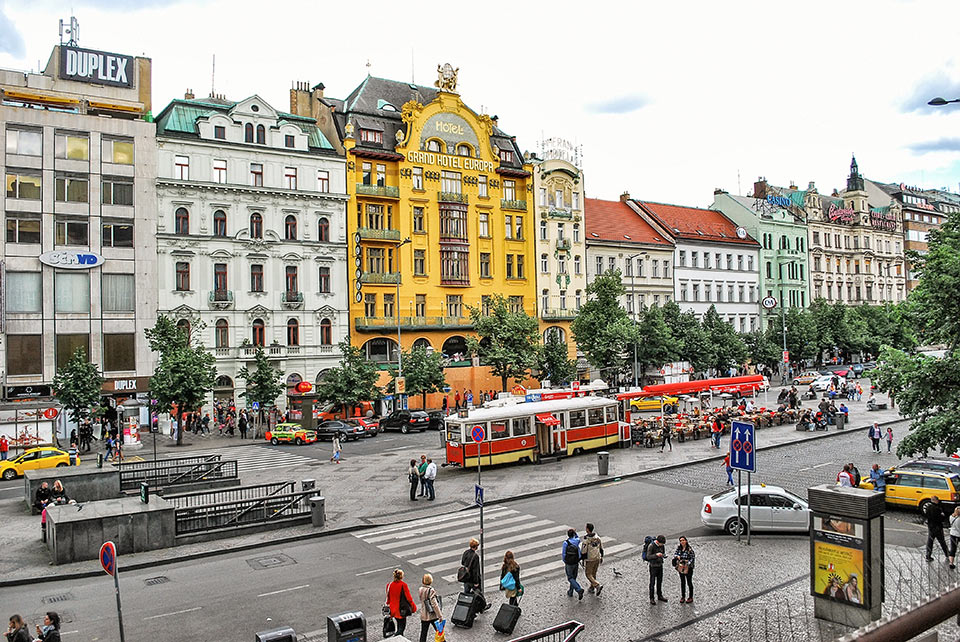 Wenceslas Square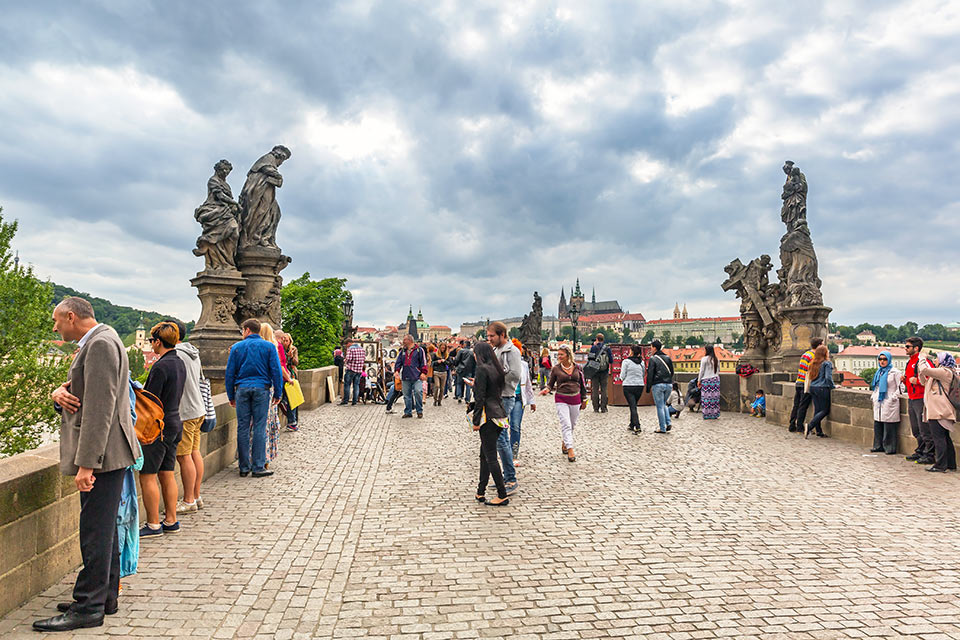 Charles Bridge
Prague Little Venice Cruise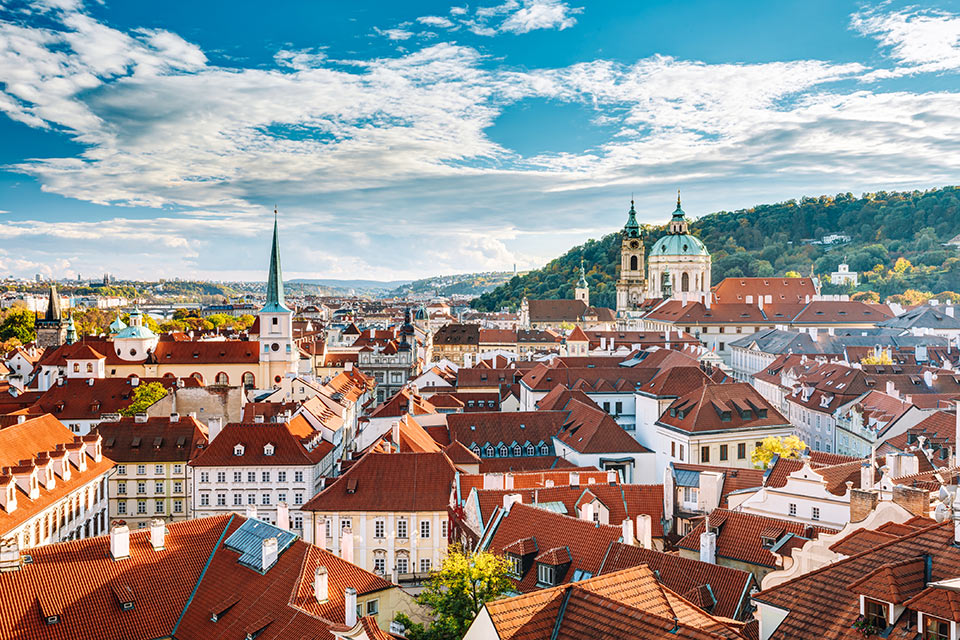 Lesser Town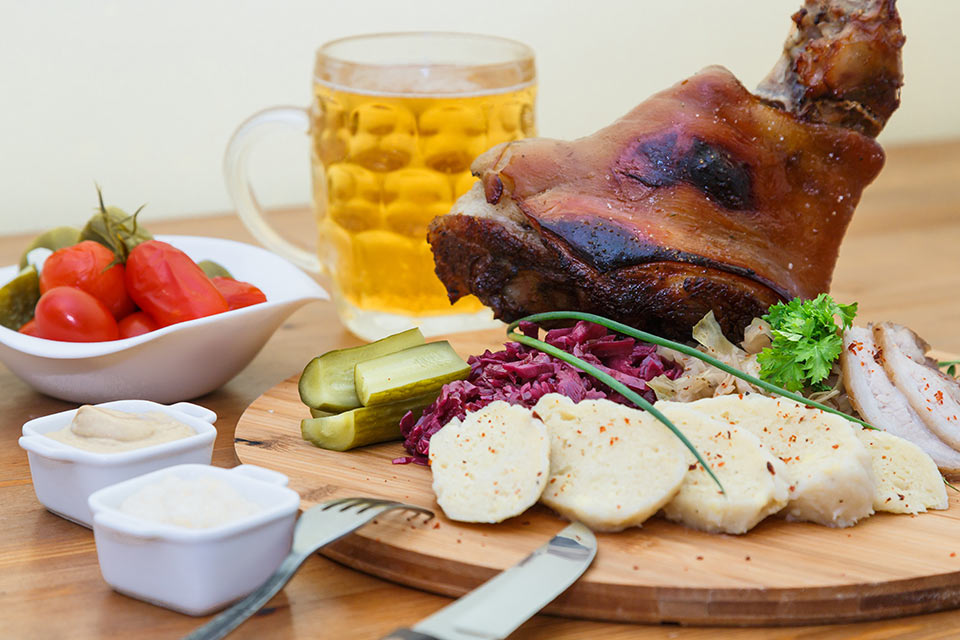 Czech Lunch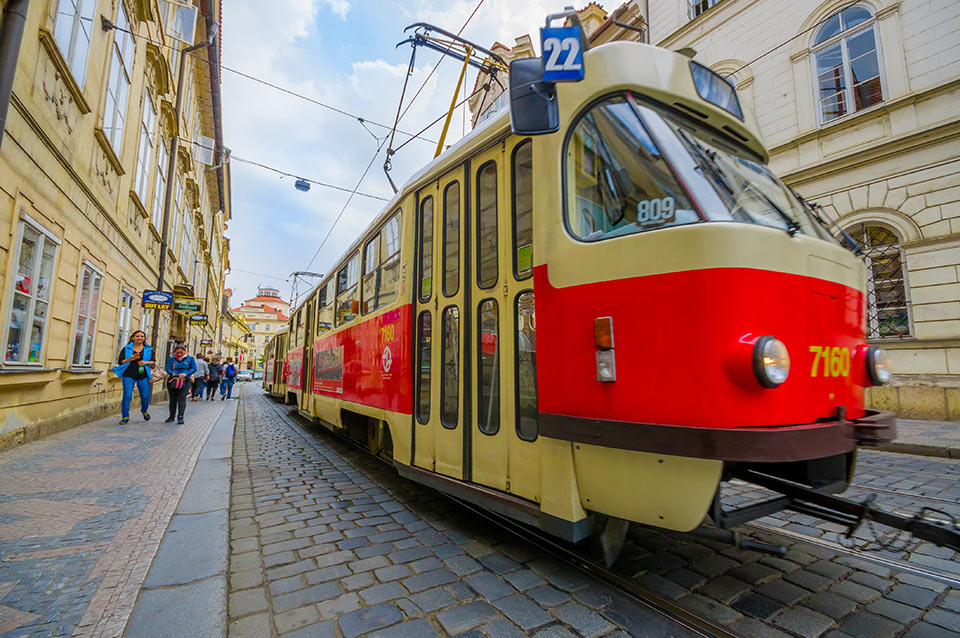 Tram Ride to the Prague Castle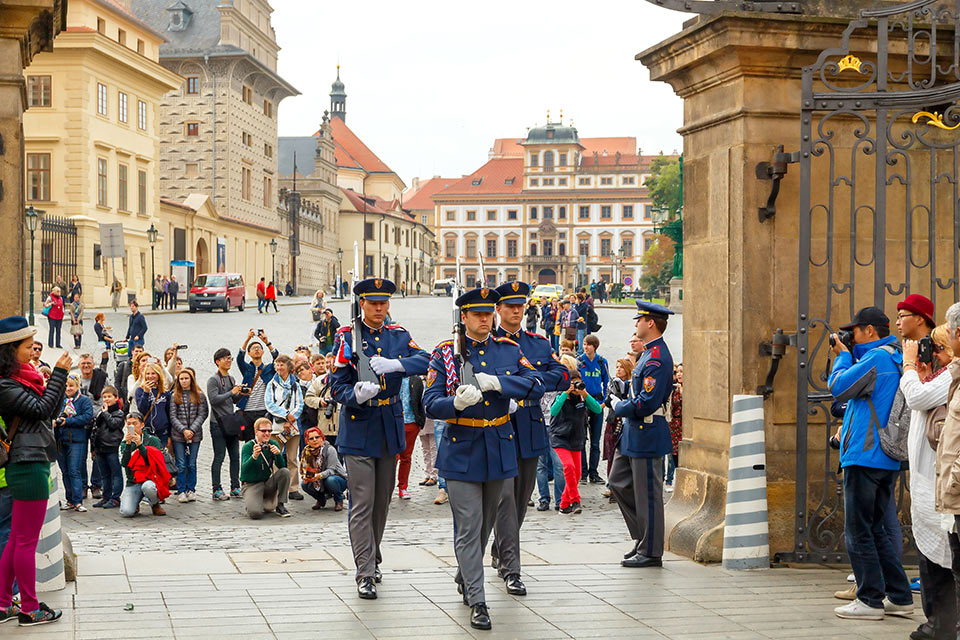 Changing the Guard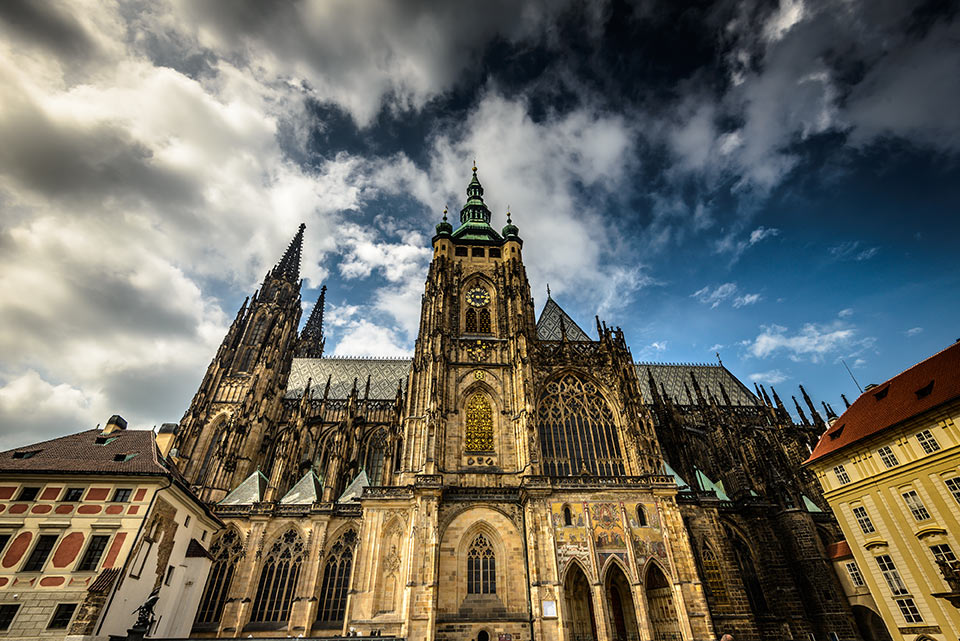 St. Vitus Cathedral
Tour Route
You can walk around the Jewish ghetto and immerse yourself in the Jewish traditions and history. Made up of small houses and even smaller alleyways, the ghetto also has unique monuments, such as the Old Jewish Cemetery, the Old-New Synagogue (still being used), and the Jewish Museum, which never fails to attract tourists.
After the Jewish ghetto, you move on to the Old Town, where you can marvel at the extraordinary St. James Church, the Estates Theatre (where the world was introduced to Mozart's Don Giovani for the first time), and one of the oldest universities in Central Europe – Charles University. You will also visit Wenceslas Square to see the spot where the Velvet Revolution occurred in 1989.
After having a typical Czech lunch at a lovely restaurant, it will be time for the cruise. Enjoy breathtaking views of all the best sights Prague offers – Prague Castle atop a beautiful hill, the Lesser Town, St. Nicholas Church, the marvellous Baroque, Charles Bridge – the oldest bridge in Prague, and the National Theatre.
Afterwards, you visit the heart of Prague – the Castle. You will be guided through all the courtyards, shown around the Old Royal Palace, given a tour of the Basilica of St. George, the Royal Garden, and the Golden Lane before finally setting your sights on the greatest architectural treasure Prague has to offer – St. Vitus Cathedral. You are guaranteed to be awed by all the fascinating things you can learn about the past of Prague – the city of a hundred spires.
Special Offer
Enjoy a 33% discount and pay CZK 1500 (€ 59) only CZK 1290 (€ 51) by booking a transfer from the airport! Moreover, you can also have a free, one-way pickup from your hotel!
The special offer comes with these added benefits:
Lunch, drinks, boat cruise (Prague Venice Cruise) and a tram ride and Free pickup from your hotel (Optional)
This special offer is only offered in English. However, if you are travelling with a group of at least six or more people, we can arrange this offer in other languages, such as Italian, German, Spanish, Portuguese, French or Russian.
Tour in English:
1 person – This tour requires at least 2 participants. You can cancel your booking of this tour any time up to the day before the tour if there are not enough participants.
Group of 2-5 people – Regular price of CZK 1500, but you can save 33% and enjoy this tour for only CZK 1290 if you book an airport transfer with us.
Group of 6 or more – CZK 1290 per person.
Tour in other languages:
1 person – Again, at least 2 participants are required for this tour. You can cancel your booking any time up to the day before the tour.
Group of 2-5 people – CZK 1500 (the special offer is not available in this case)
Group of 6 or more - Regular price of CZK 1500, but you can save 33% and enjoy this tour for only CZK 1290 if you book an airport transfer with us.
Frequently Asked Questions
1
Do I need to pre-book this tour?
Yes. We strongly recommend that you pre-book this tour. You will have a full money-back guarantee if you cancel the booking before the tour starts.
2
Where can I meet the tour guide?
You can meet up with our tour guide at the corner of Paris Street (Pařížská) and Old Town Square, across the St Nicholas Church next to the Czech Tourism office. It is virtually unmissable, just a 5-minute walk from Staroměstská underground station. You can also ask at your hotel reception for directions.
3
Is the lunch menu fixed or can I have a different lunch?
It is possible to make any changes you see fit the lunch menu upon discussion with our tour guide. Generally, you will have a few choices for your lunch menu, such as vegetarian and the advertised typical Czech meal. A soft drink or beer will also be included with your lunch.
4
Does the tour include entrance fees?
No, the tour does not include entrance fees as it does not cover the paying areas, such as the inside of the Jewish Museum or other selected paid areas of Prague Castle.
5
Can the tour guide meet us directly at the hotel?
This can be arranged only if you book a private excursion or a tour for larger groups (at least 6 people).
We enjoyed The Superior Tour very, very much! Our Guide Ross was excellent. His knowledge of Prague, but also our quentions regarding past and present of the Czech republic were answered knowledgably. It was a pleasure to walk with him through the city and he went out of his way to ensure we enjoyed the tour. He is a great asset as a tour guide. Elizabeth & Gerald Mueck
Dear Libor, Thank you so much for organising our tour in Prague last weekend. I booked the superior tour via the internet at home and it was brilliant. We learned so much about Prague in a fairly short time and will recommend your company to our friends and family. Our guide on the tour( Hannah) was extremely friendly and very knowledgeable. This tour absolutely made our visit to Prague a memorable one! Thank you so much again. Kind regards, Marianne French
Hello. Just to say that in August I booked the Superior Tour of Prague online! Our group guide was this young boy Marc, 27 years old, if my memory doesn't fail, and must say he was great. Everything was explained to us, every question was cleared and he was always available for new questions! The superior tour of Prague is very nice because we leave Prague with the impression that we wre there for several months... It was really great! Thanks Marc! Marisa Silva
Thank you very much for your excellent arrangements and for the guide and driver. Could you please tell Petra that we definitely come back again and take recommendation about excursions out of Prague. Tony W.
Hello, I just wanted to say a big "thank you" to your company for the efficient and friendly service that you have provided. Our taxi driver was prompt, efficient and courteous and the "Superior Tour of Prague" was just excellent and we all thoroughly enjoyed ourselves. The guide, Marquetta, was very knowledgeable, friendly and approachable. Please convey our thanks to all concerned. If I return to Prague, I shall certainly use your services again! Corinne Woolf