Save up to 50% with our tailor-made transfer services
If your trip consists of multiple stops, we recommend using our tailor-made transfer services. They are efficient and cost-effective and can take you to any destination within the Czech Republic. If you are travelling in a group consisting of nine or more people, there are various discounted rates that you can take advantage of and save more money.
All you have to do is request quote directly via email.
Transfers to Other Cities
Alongside transfer and transport services to all parts of the Czech Republic, we offer transfers between Prague and nearby cities in Europe. These cities include Vienna, Passau, Budapest, Nuremberg, Berlin and Krakow and many more. You can check and compare the prices here.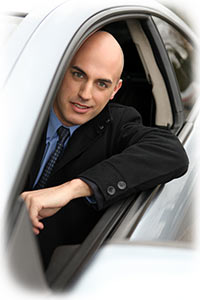 We Offer Three Types of Fares
One Way – The one-way fare is the standard fare you pay for our regular service to the location of your choice.
Same-day Return – If you return on the same day, we will not charge you for that. You only pay the one-way fare and the waiting charge. So essentially, you return for free. This option is best for travelling to your chosen destination and back on the same day.
Any Day Return – If you wish to return after a few days, the total charge will be double the one-way rate.
Waiting Fee Charge
For multi-stop transfers where we wait for you in one location before moving on to the next, there will be a small additional waiting charge. This charge is not applicable for small stops that last less than 15 minutes. The waiting charge is CZK 380 per hour for 1-4 people and CZK 500 per hour for 5-8 people. To know the waiting fee charge for larger groups, please contact us. Please note that this charge is not applicable for short stops that don't exceed 15 minutes.
With Every Shuttle, Taxi or Limo Transfer We Provide