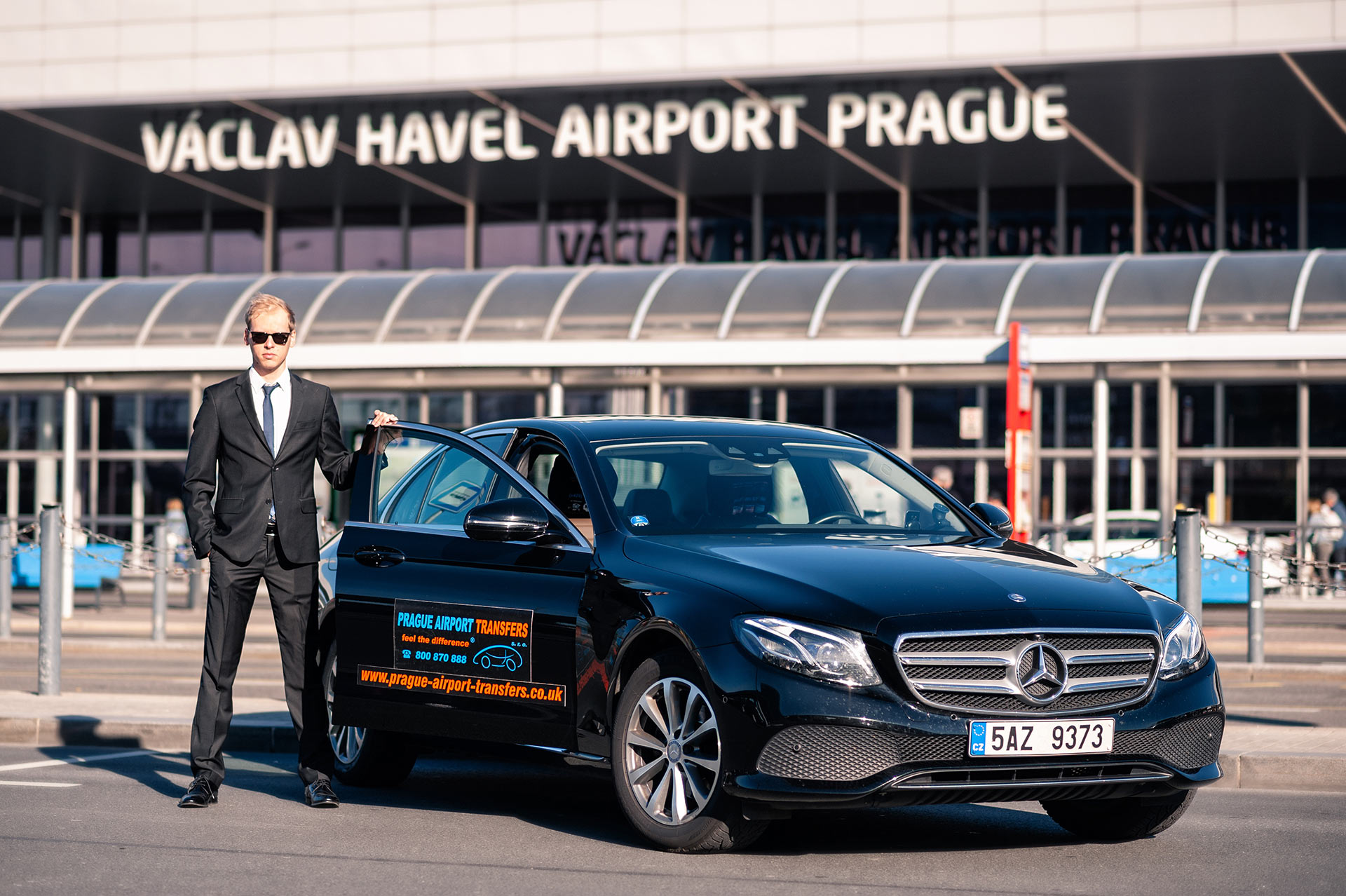 Private Transfer Services
If you are not very keen on sharing a car or minibus with anyone else, using Prague Airport Transfer Services is ideal for you. To enjoy the benefits of this private transfer service, you will have to pay per vehicle rather than per person; in other words, you will be charged a set fee. This fee is VAT inclusive and depends on your group size. There will be no alteration of the rates depending on the time of day you choose to travel or the amount of time spent on the road and traffic (as is the case with regular street taxis). If you want the return service from Prague Airport to the city and back to the airport again, all you have to do is pay double the single transfer price. 
Click here to read more.
Travelling With a Large Group? Book the Free Minibus Upgrade!
One major disadvantage of airport taxis is that they will carry only up to three passengers, and often there will not be enough space to hold all your luggage properly. So if you are travelling in a large group, there is a possibility that you will have to face similar problems. However, Prague Airport Transfer Services will enable you to get around this accommodation problem – with better service! You will be able to use our services with all of your companions and luggage – for no extra charge – in a bigger vehicle and enjoy a relaxing journey to your destination.
Choose MINIVAN 4pax when filling in the booking form, and you are good to go! Terms and Conditions apply.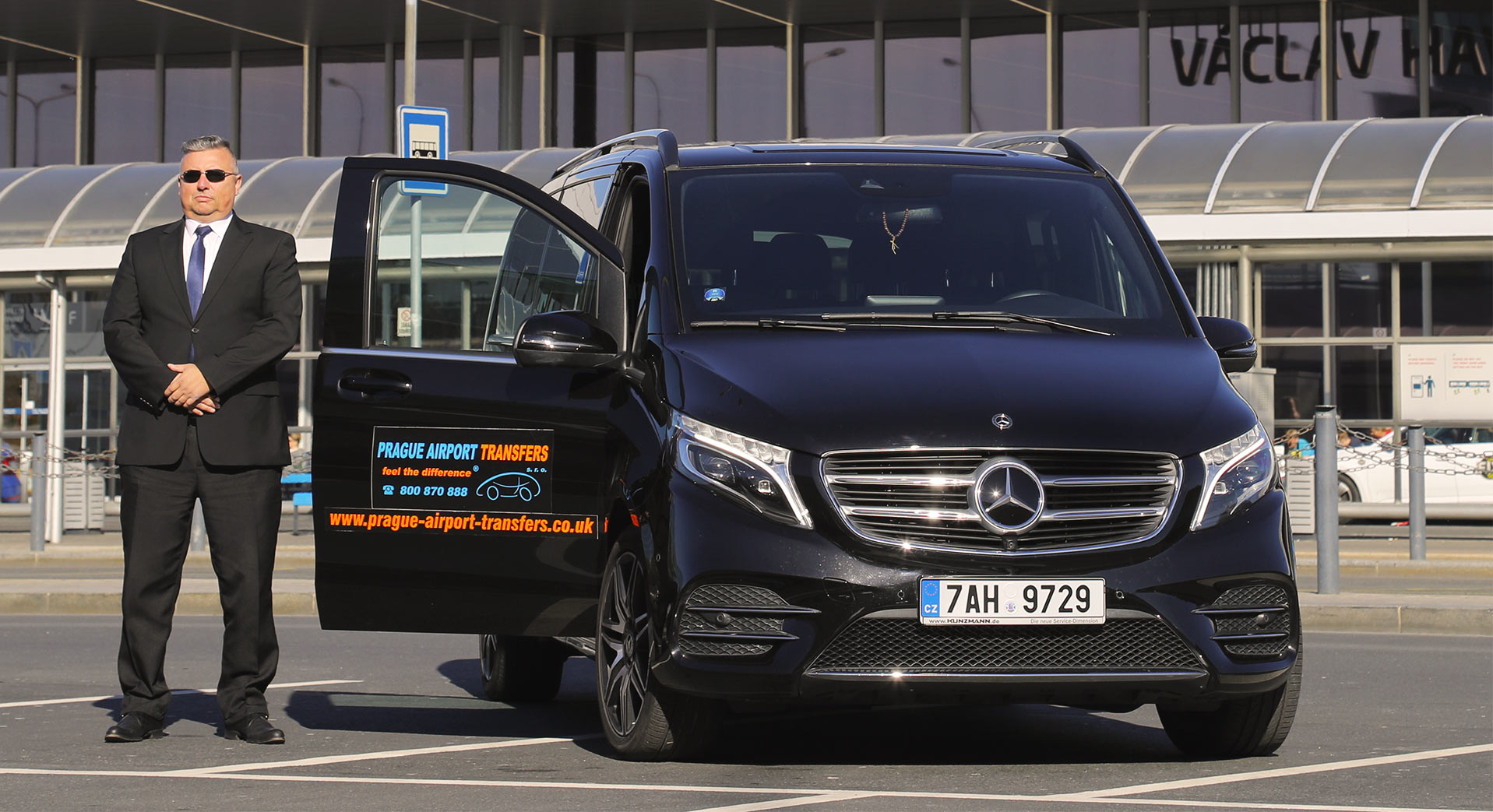 Shared Shuttle Transfer Services
If you are operating on a tight budget, then this is the transfer service for you. In this case, you will travel with a group of other passengers in a minivan travelling between the hotel and the airport and share the overall cost equally with them. Prices are inclusive of VAT and are applicable for a one-way journey only. If you are looking to book the return trip, then pay double the one-way journey price.
For more information on the Shared Shuttle transfer service, click here.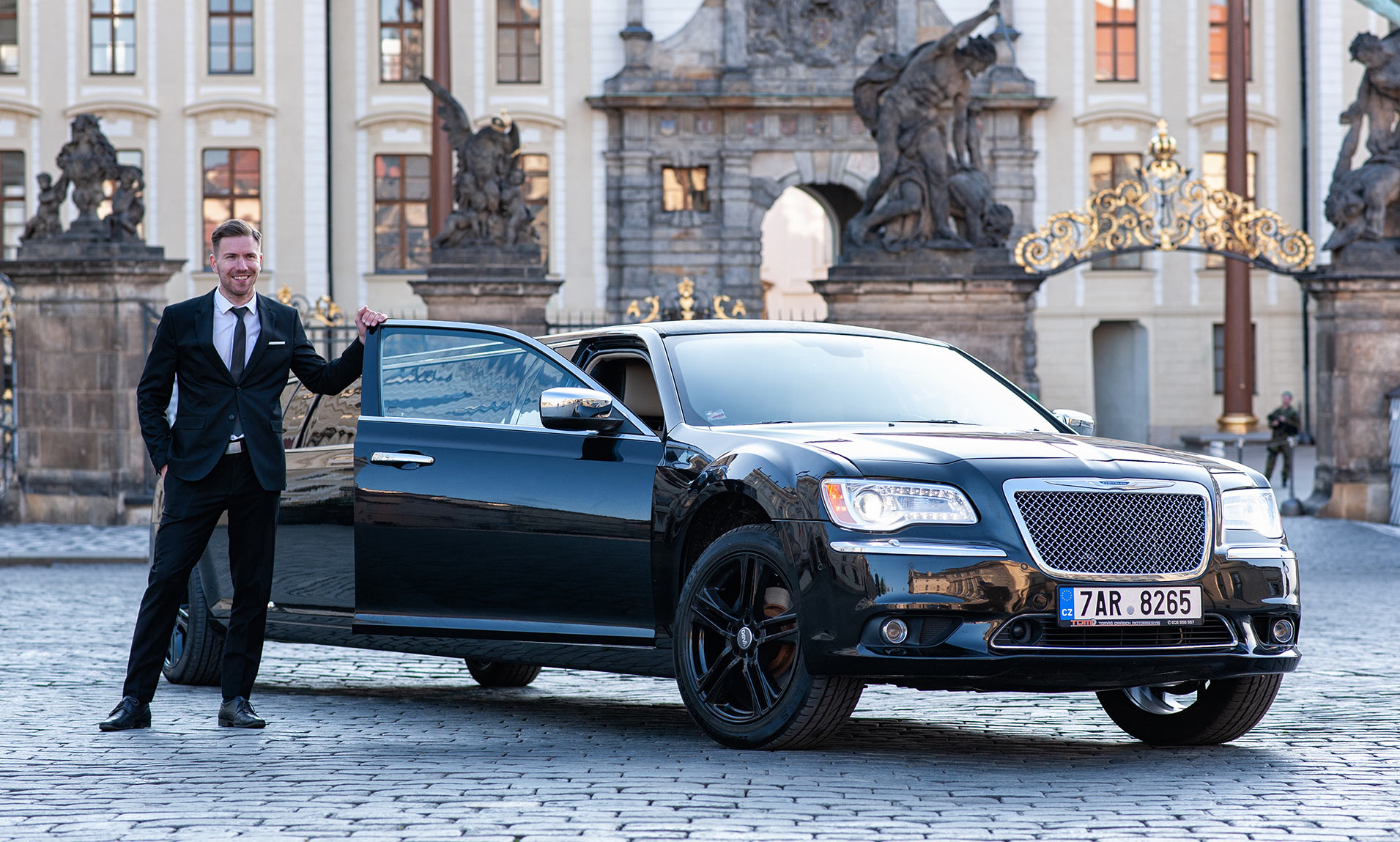 Travel in Style in our Luxury Limousines
Let people know you are in town by travelling to and from the airport in one of our executive vehicles or stretch limousines. Similarly to all our other transfer services, you will have to pay a set fee for this service instead of a fee per person. You do not have to worry about the accommodation of your party, as we will accommodate everyone – no matter what the size is.
You can choose executive vehicles such as the Mercedes E-Class or S-Class, or stretched limos such as the Lincoln TC120, Ford Excursion, Hummer H200 or the Cadillac Escalade.
If you would like to know more about our luxury vehicle transfer services, please click here.
Benefits We Provide With Our Transfer Services
We Accept the Following Forms of Payment
Cash upon arrival (CZK, USD, GBP, EUR)
Credit card – MC, Visa, AMEX, Diner's Club, JCB (you can pay either online or to your driver)
Bank transfers (corporate customers)
PayPal
If you pay with a currency other than CZK, then the prices may vary slightly depending on the exchange rate.