Airport Limousine Transfers and Luxury Stretched Limos
Looking for a stag party with the possibility of lap dancers being involved? Going to a wedding? Planning a romantic tour of Prague with your loved one? Or do you want to travel in classy style and luxury between hotels, airports and entertainment spots? That looks like you need our limousines to enjoy that luxury and comfort. You can take one of our top-tier executive cars and stretch limos anywhere you want!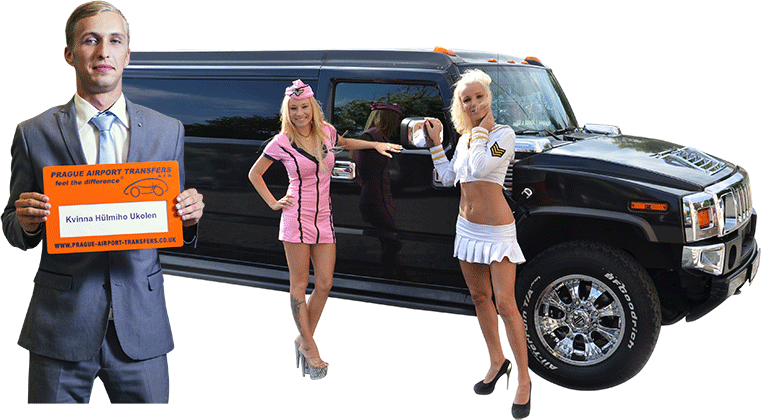 Hummer H200 Stretched Limo (max. 17 persons)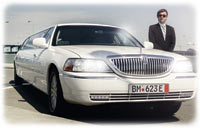 Lincoln Stretched Limo (max. 8 persons)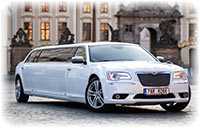 Lancia Thema Limo (max. 8 persons)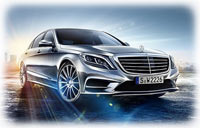 Mercedes S Class (max. 3 persons)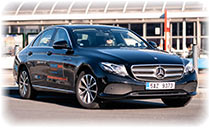 Mercedes E Class (max. 3 persons)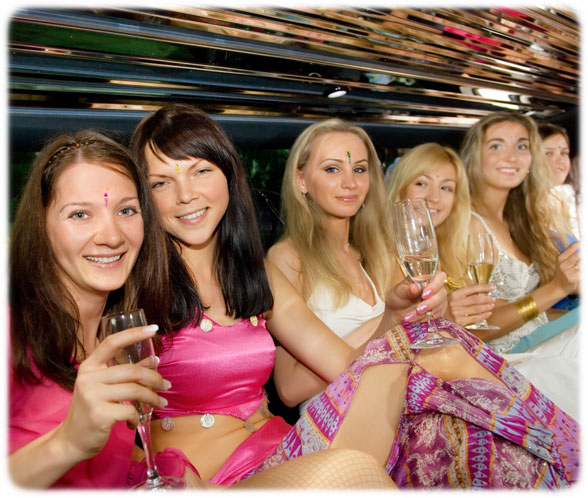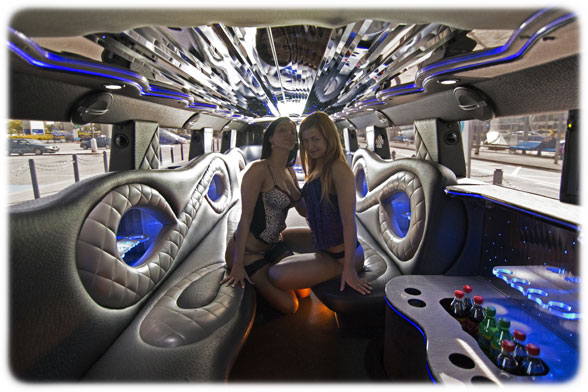 Have a Special Request? Let Us Know!
Need special drinks? We will make them available at the limousine bar. Need the limo decorated for a special occasion? We will decorate it the way you want with balloons, flowers, etc. Going for a stag party? We will arrange strippers for you to surprise your friends with lap dancers in the limo. Whatever you need, we will try our best to make your wishes come true and ensure your journey is pleasant.
Check out the price list for additional services to plan ahead of time.
Get Your Choice of Drinks in the Limo
Our limos are stocked with chilled beverages like beer, sparkling wine, Coca-Cola, and complimentary mineral water. But if you have particular tastes and want other drinks, we highly recommend you pre-order from our drink menu.
If the drink of your choice is not listed, don't hesitate to contact us – we will arrange it for you to ensure a top-notch limo ride.
Why Choose Limos Instead of Normal Transfers?
Limousines signify elegance, style and good taste. Travelling in style automatically makes you feel better about yourself. Though regular taxis and our other car services are not sub-par in any way, a limo transfer may be the right choice for you if you have particularly high standards and love luxury. In fact, our limo services are perfect whether you are going to a business meeting or are on your honeymoon – make every moment count and feel special!
I just wanted to drop you a note to say how fantastic your service has been. We were so delayed on Sunday 22nd Feb by crew problems and then technical problems that I despaired ever reaching Prague. I used the help line number on the e-mail and the lady I spoke to was clear and informative and once we had a new time, she confirmed the Hummer would be there despite the lateness. This was a special treat for my birthday that I had arranged for my guests who were visiting Prague for the first time and to arrive at the airport after the disappointment of the delays to find the Hummer there for them got the holiday off to a great start. Your driver was also excellent and dropped the windows at exactly the right time to give them a magical view of the city. What a way to arrive. Further on the day of departure, when we had to change numbers departing due to someone else's mix up, your help desk sorted us out with an additional vehicle quickly and efficiently. I have to say your service was excellent and I would definitely recommend you to anyone and will undoubtedly use you again. Many thanks for all you help.