Discover the Beauty of Prague from a Different Perspective
Prague river cruises allow you to appreciate all Prague has to offer from a very different angle. As opposed to the hustle and bustle of a walking tour, or the traffic-filled streets of a bus tour, our river cruises allow you to enjoy all the sites along the serene Vltava river that flows through the centre of the city.
Prague Airport Transfers offers a variety of river cruises in Prague to cater for every taste and interest. Whether you want to view Prague's beautiful architecture during the day or admire the city's lights at night to the backdrop of jazz music, dinner and dancing on board, we have the perfect tour for you.
To choose a tour, browse our list of Prague river sightseeing tours below, and then book online from that tour's page. If you have any questions about river tours, contact us for more information - we'd be happy to help.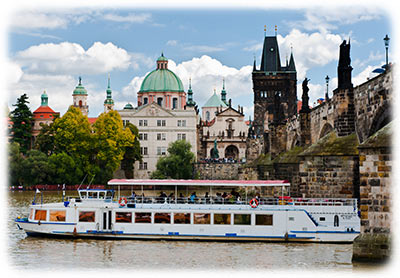 February 13, 2015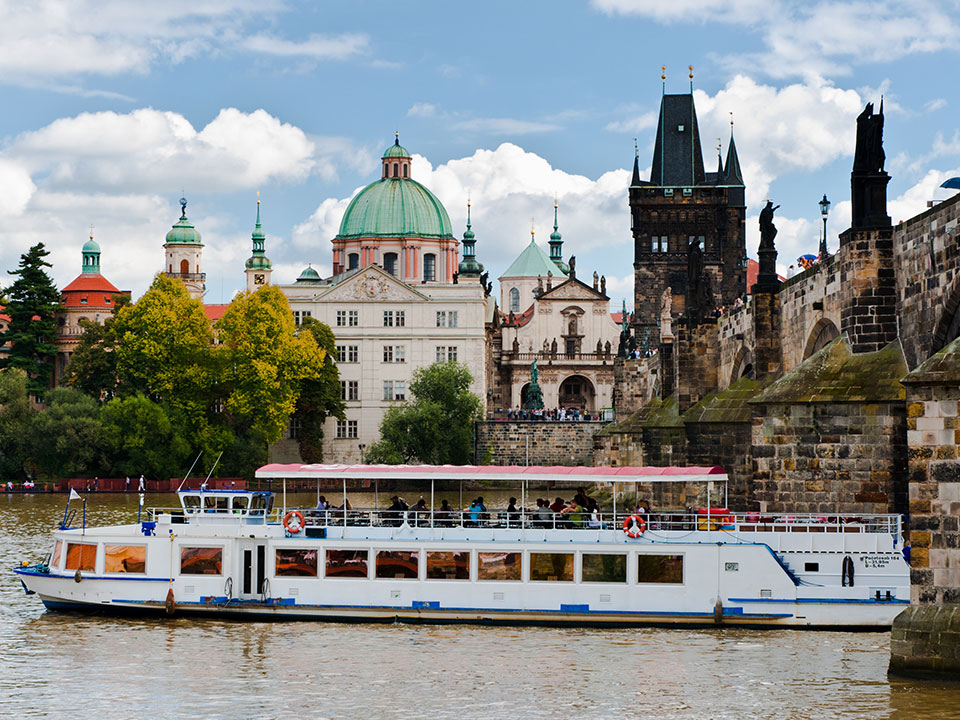 This is Prague river sightseeing at its best, where you'll be able to admire the city's historical buildings while enjoying a buffet lunch on board. You'll pass Prague's historical centre, seeing wonderful sights like the Charles Bridge, Prague Castle, St Nicholas Church and the National Theatre.
February 13, 2015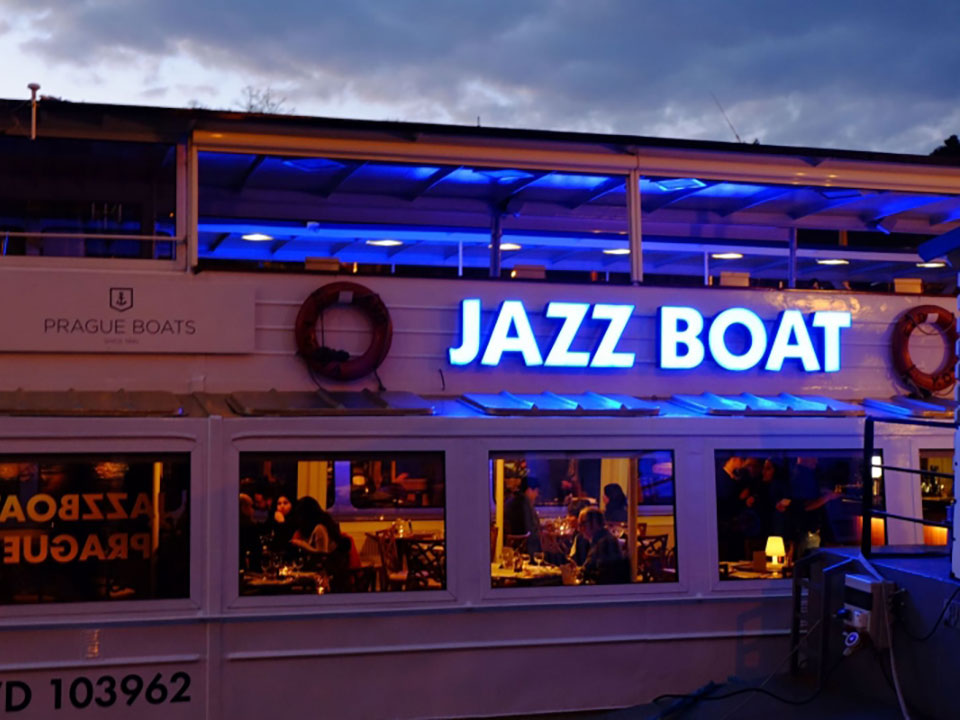 The Jazz Boat cruise is the perfect way to spend an evening: with great live jazz music and an a la carte dinner menu as your backdrop, you'll be able to admire picturesque Prague sights like the Charles Bridge and Prague Castle from the Vltava River.
February 13, 2015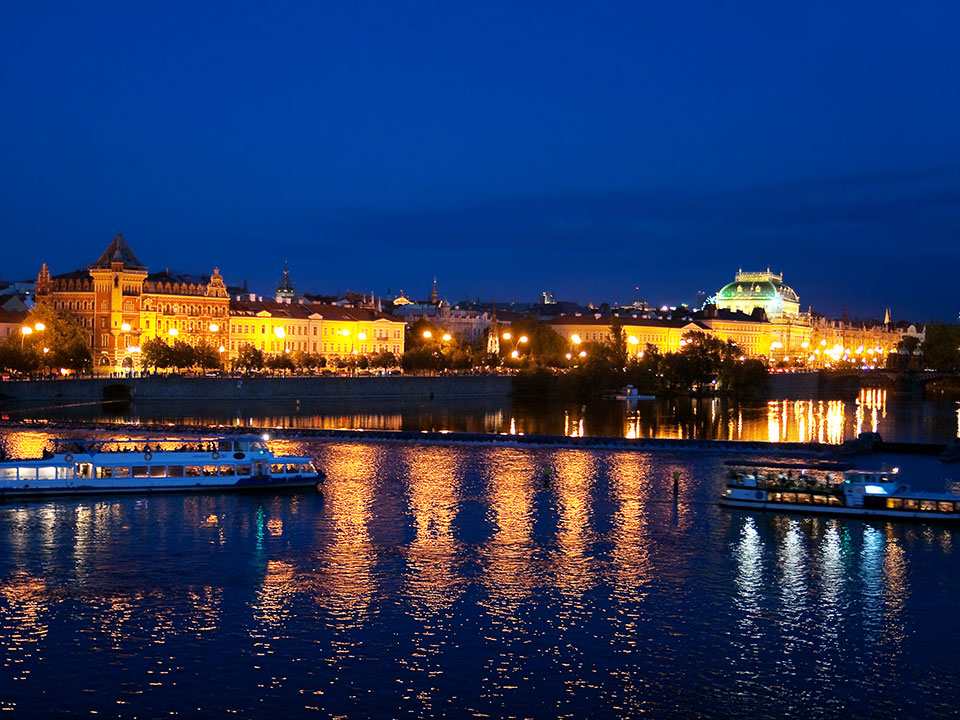 This Prague river cruise takes place at night. While you enjoy a buffet dinner and live music on board, you can see all the main sights along the Vltava. With the Charles Bridge, Church of St. Nicholas and the Prague Castle lit up against the twinkling night sky; this tour is the perfect choice for those on a romantic weekend to the city.