Shared Excursions
Being regular excursions, these are held at fixed schedules and hence are not as flexible as private excursions. The minibus you will travel by will be shared by others participating in the shared excursions.
Our regular tour prices are charged per person and include the following:
Pickup from your hotel
Attraction entrance fees
Lunch (on selected tours)
Qualified tour guide with sufficient knowledge of the history and background of the visited sites
Note: If you are travelling with a group of more than 12 people and book a shared excursion, then we will (in most cases) arrange a vehicle solely for your group.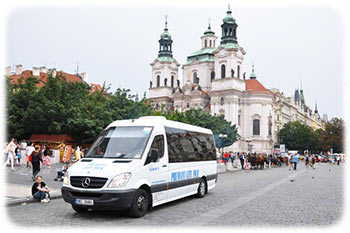 Advantages:
Cheaper than private excursions
Great opportunity to meet new people, especially if you are travelling alone
Disadvantages:
Strictly fixed date and time
Limited time for exploring the visited sites
Flexible Private Excursions
The private excursions we offer are 100% flexible and customizable, and you can even choose the route you will take and the sights you will see along the way. Moreover, you can choose the tour's timing to suit your convenience, and the time you will spend at each place you visit! (The tour pricing will be adjusted according to the shortening or extension of time spent on each site.)
All of our private tours come with the following benefits:
A Standard Vehicle: We provide a sedan for groups of up to four people and either a minibus or a bus for larger groups. The prices are inclusive of the waiting fee at the destination and the transfer back to your hotel. The price does not include extra driving around the area after arriving at the destination of your choice. Bathroom breaks and refreshment stops are included in the price.
English-speaking Driver: You will get the basic information you need to know about the locations you will visit from our English-speaking drivers. You can use the numerous free brochures and maps available at the tourist information centres for any additional information you might want to know.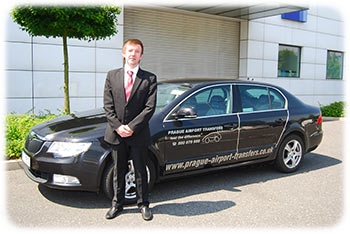 Optional Tour Guide: Tour guides are not included in private tours and excursions, but we can arrange for a tour guide to accompany you on your excursion if you need one – for an extra charge. Let us know when you are making your booking, and we will take care of the rest. The tour guide can enlighten you on your chosen destinations in several languages, such as German, Spanish, Russian, Portuguese, Italian and French. The guides will be counted towards the number of people in your group. For example, if you have a total of four people in your group, then the price with a tour guide will be counted as an excursion of five people. Prices for our private excursions are determined per vehicle and not by the size of your group. This means that if you are travelling with a group of 1-4 people, you will have to pay the price of a sedan, and for a group of 5-8 people, you will be charged the price of a minivan. In other words, it means that the more people you have in your group, the less you have to pay per person.
We've learned so much on this trip to the Karlovy Vary. Thank you for your organization, and the vast knowledge you have shared with us. Our driver Peter was better than a professional tour guide. Linda M., Manchester
Your excursion was exactly what I was looking for. Our driver was excellent and information DVD which we watched on the way to the Kutna Hora made our trip even better. Great value as well, highly recommended. Tonny S.
It is my pleasure to express my complete satisfaction with the superb trip to the Karlstejn. Short escape form bustling city ... Please send my thanks to Martin, your driver. Izzak
Hello there, We attended this tour today, and I just wanted to write and say how much myself and my Mother enjoyed it! Our Guide was fantastic and so knowledgeable. Could you tell me her name? I didn't leave a tip with her but wish I had done. Would you be able to pass on my message of thanks. Helen Whitby, UK