9.5 Hours Excursion to Karlovy Vary and Moser Glass Factory
Karlovy Vary is a well-known spa town in the Czech Republic. Its history began in the 14th century, during the reign of Charles IV. Such greats tested the healing powers of the local springs as Russian Tsar Peter the Great and the German writer Goethe. Karlovy Vary also became famous thanks to the manufacture of the world-renowned Moser crystal, Carlsbad porcelain, and the herb liqueur Becherovka.
After arrival, the programme starts with a visit to the Moser Glass Factory. We bring you to the centre from the Glass Factory, where our guide will accompany you for a walk to admire the beautiful promenades with numerous mineral springs and architectural buildings. The tour's highlight is the Vřídlo (the Giant Spring) which is the most famous spring in Karlovy Vary. It spews upwards to a height of almost 12 metres. After lunch, you can enjoy free time to explore the town on your own.
Tour including a visit to Moser glass factory, lasts 9.5 hrs. Lunch is not included.
Optional pickup from your hotel - free of charge.
Fully guided and inclusive of all fees - shared with others.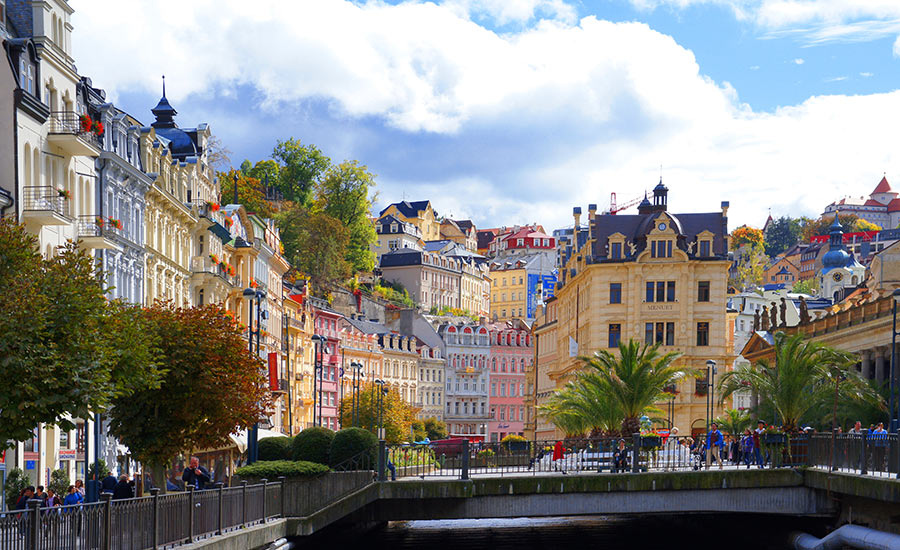 Karlovy Vary Day Trip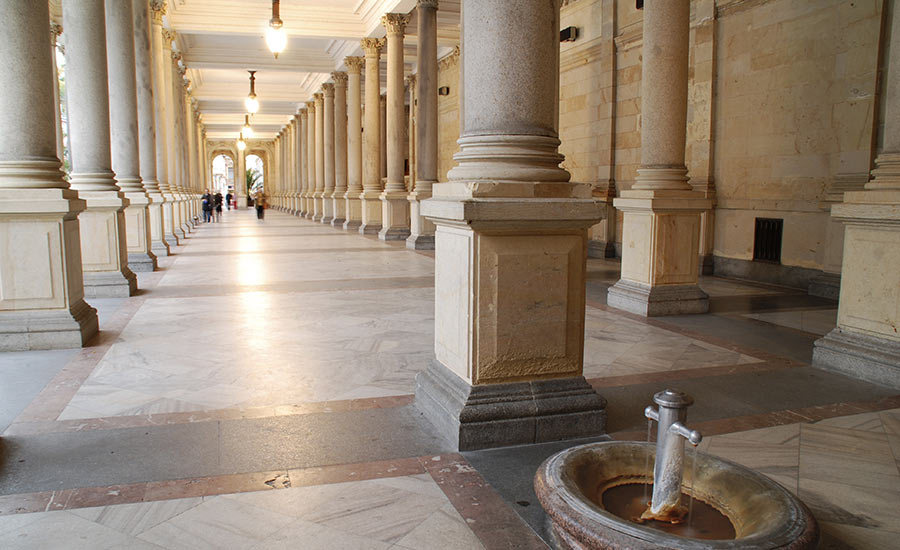 Czech Republic's most visited spa resort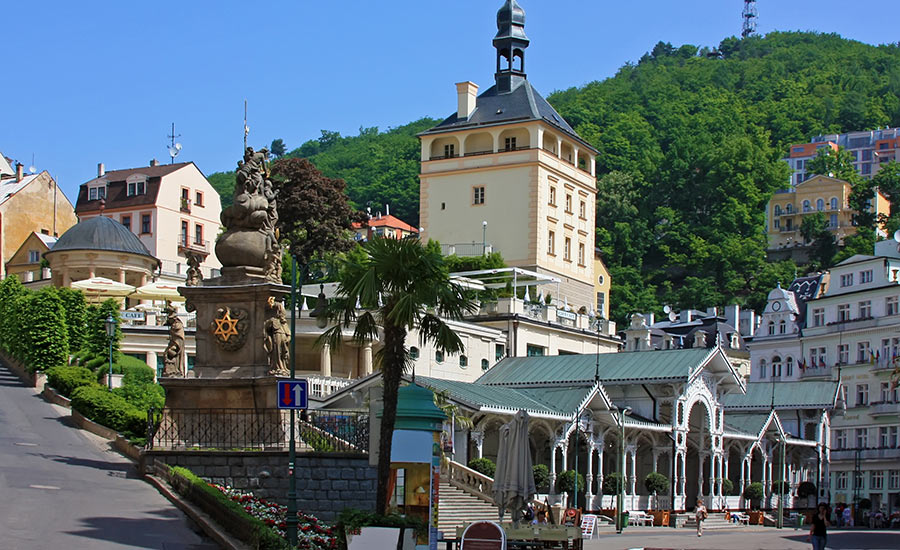 Impressive modern and historical architecture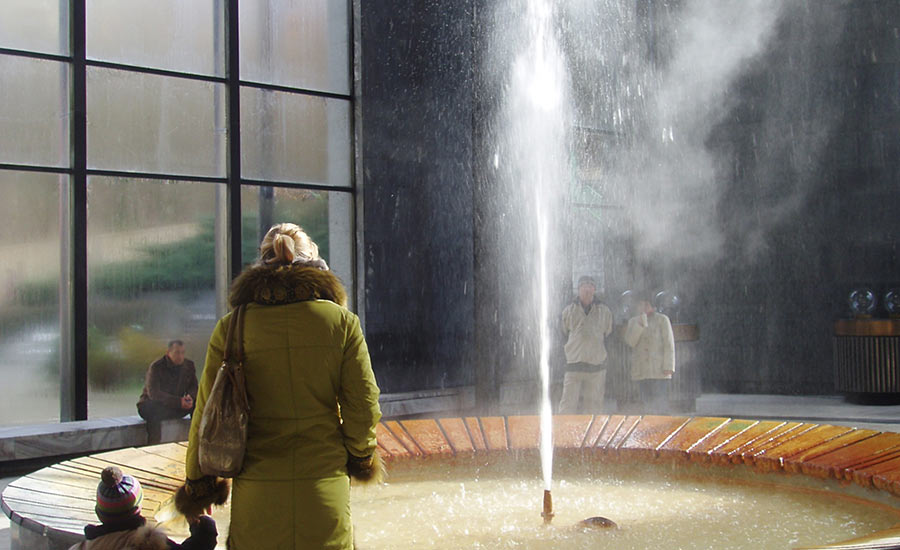 Hot springs Vridlo which is the hottest one, at 72°C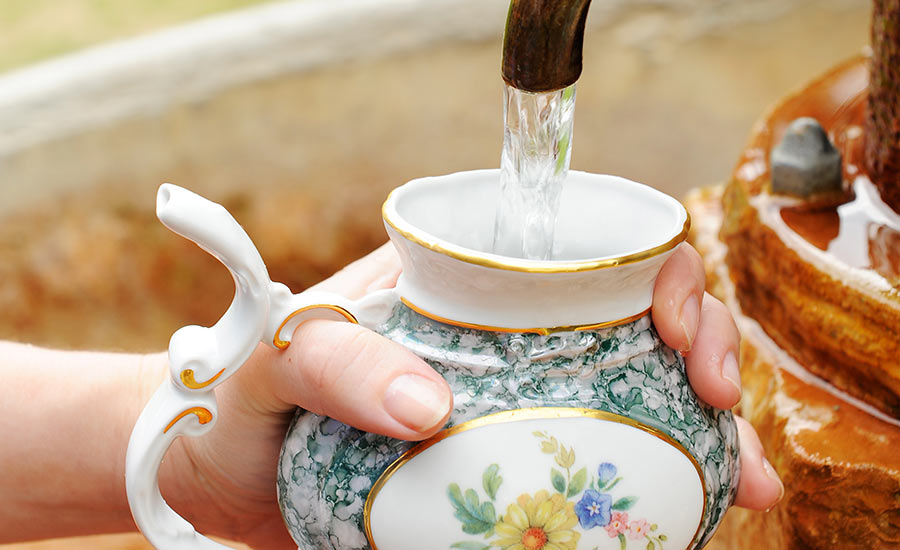 There are 12 hot springs in use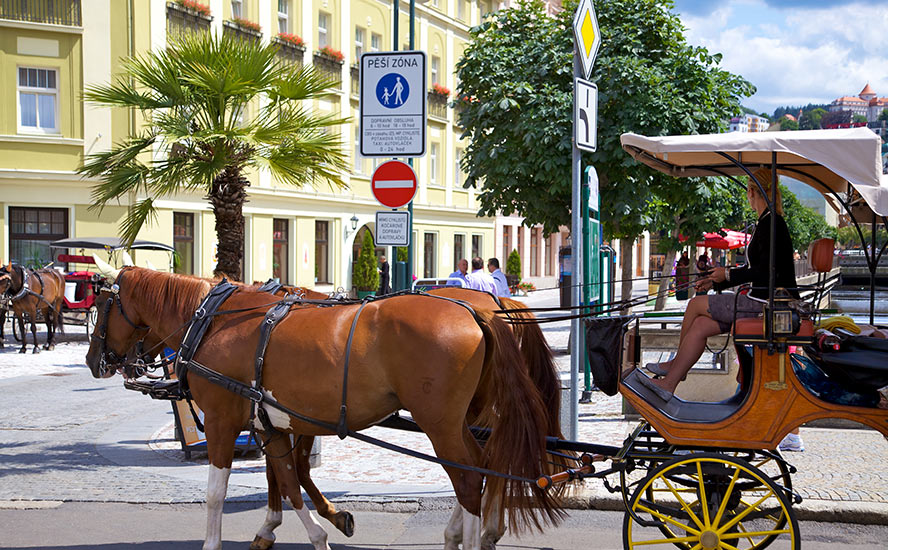 Stroll around the main colonnade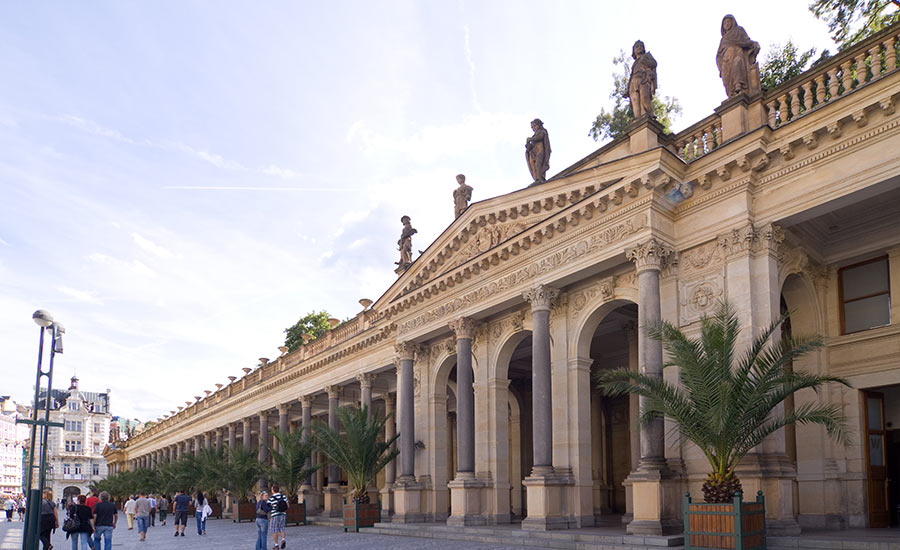 Beautiful promenade, thermal springs