4 Hours Excursion
Half-Day Trip from Prague - Private Excursion
Surrounded by peaceful forests, Konopiště Castle has a rich and varied architectural history. The original castle was built as a fortress exhibiting the style of French citadels. Later, in the hands of various owners, the residence took on the characteristics of both Baroque and Renaissance styles. The final private owner of the estate was Archduke Franz Ferdinand, who owned the castle until he died in World War I. Visitors can observe the famous Trophy Hall, which is a testament to the Archduke's love of hunting; a large collection of antlers; the third-largest European collection of armoury and medieval weapons; a shooting hall with moving targets; and a garden with Italian Renaissance statues and greenhouses.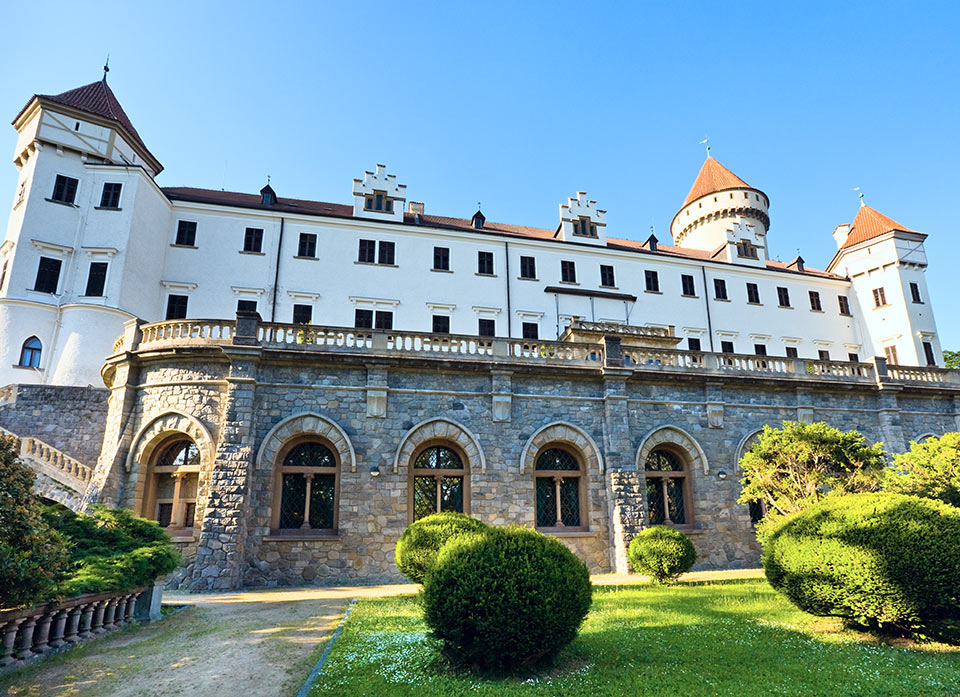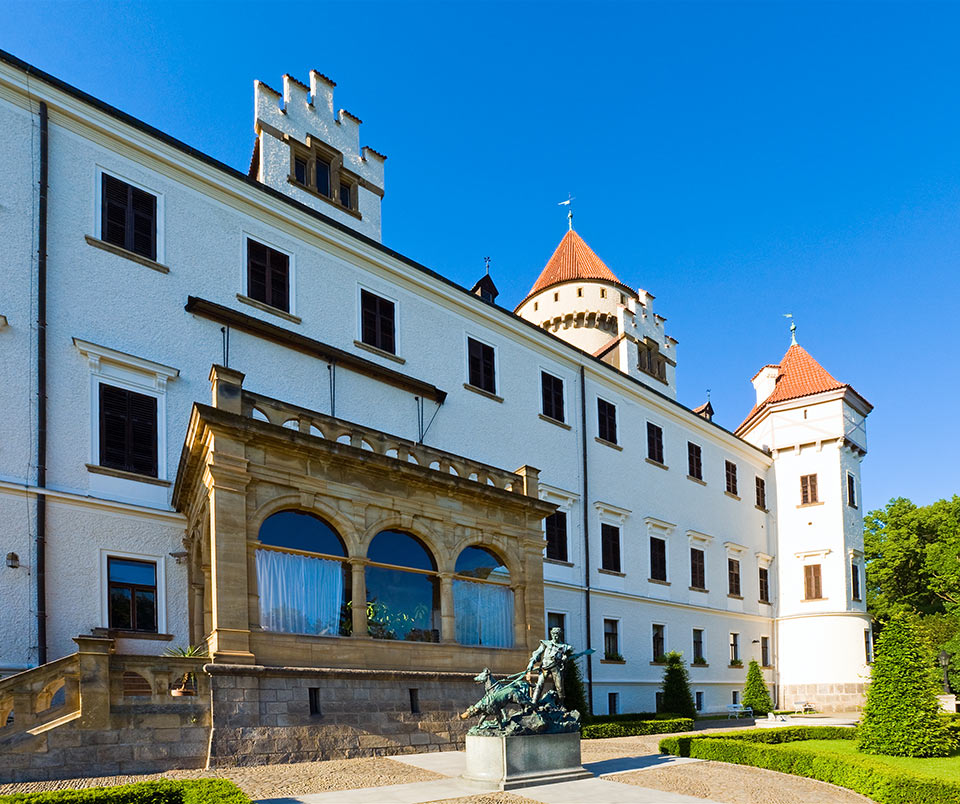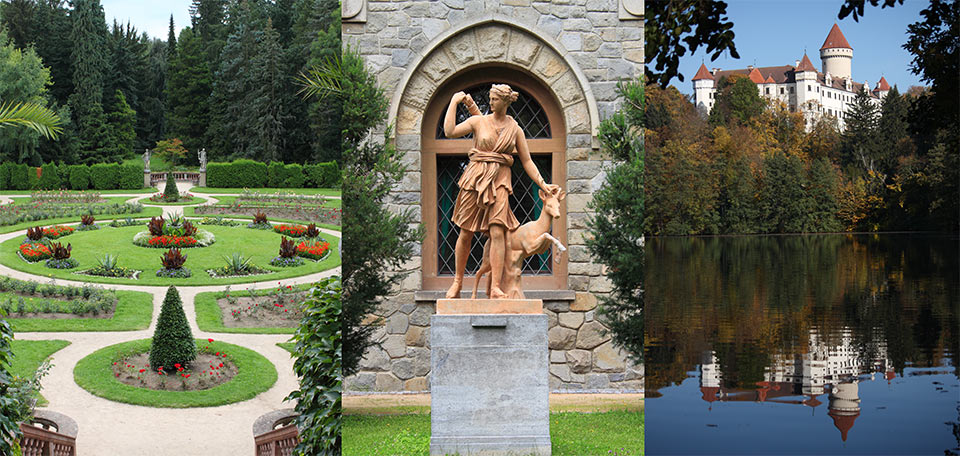 Konopiště Castle Private Tour
Half Day Trip from Prague
Private Tour Details
Tour dates: the tour is possible only from April to November except Mondays (from December to March, Konopiště castle is closed).
Price includes: Return transport from Prague back to your hotel and waiting fee at Konopiště Castle.
Price excludes: Entrance fees 130 CZK per person castle tour.