5.5 Hours Excursion
St. Barbara's Cathedral, Italian Court, Royal Mint and Ossuary in Sedlec
Kutná Hora, a medieval centre of silver mining, was the second richest town of the Bohemian Kingdom. During your walk in Kutná Hora, you will visit the Gothic cathedral of St. Barbara and the Italian Court - originally a Royal Mint. No less admirable are the other beautiful Gothic, Renaissance and Baroque burgher houses and the unique stone fountain from the 15th century. You will also visit one of the most interesting burial places in the world – the Ossuary in a small nearby village called Sedlec. This chapel is decorated with more than 40,000 human bones, including a chandelier and a crest of the noble Schwarzenberg family.
• By BUS + ON FOOT. Lasts 5.5 hrs.
• Incl. entrance fees to St. Barbara's Cathedral, Italian Court (Royal Mint), Sedlec Ossuary.
• Optional pickup from your hotel - free of charge.
• Fully guided and inclusive of all fees - shared with others.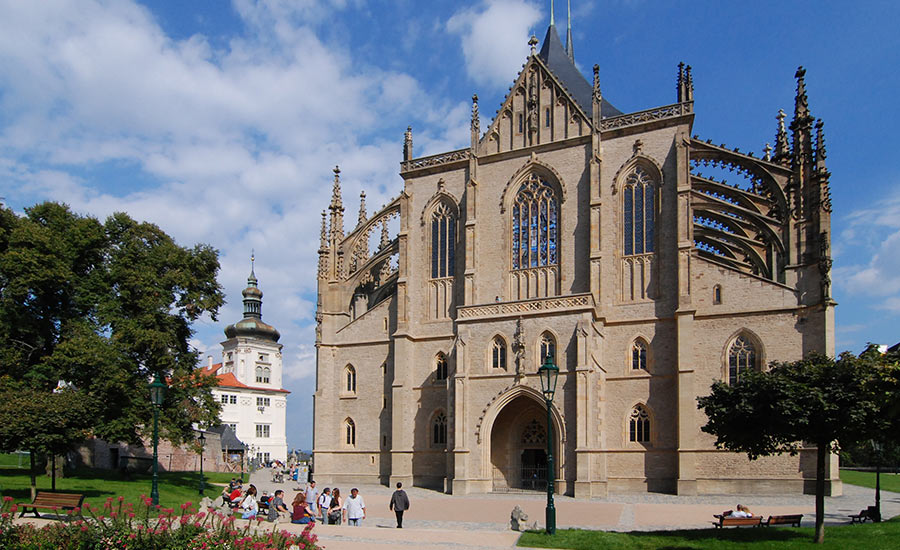 Kutná Hora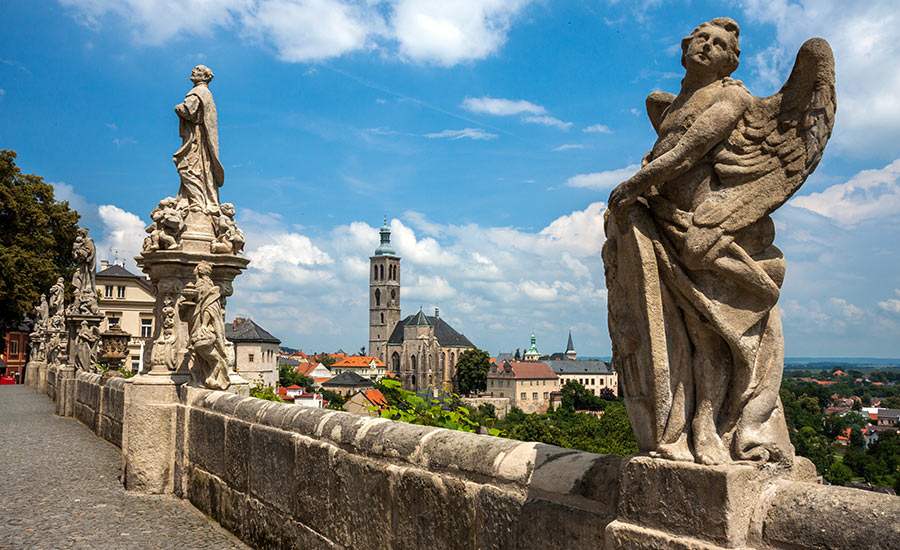 Half day trip from Prague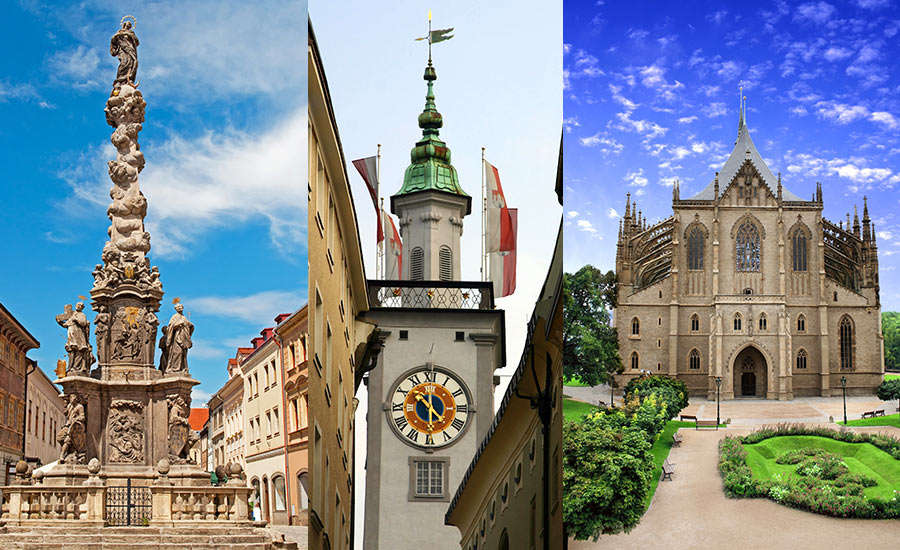 Just one hour drive from Prague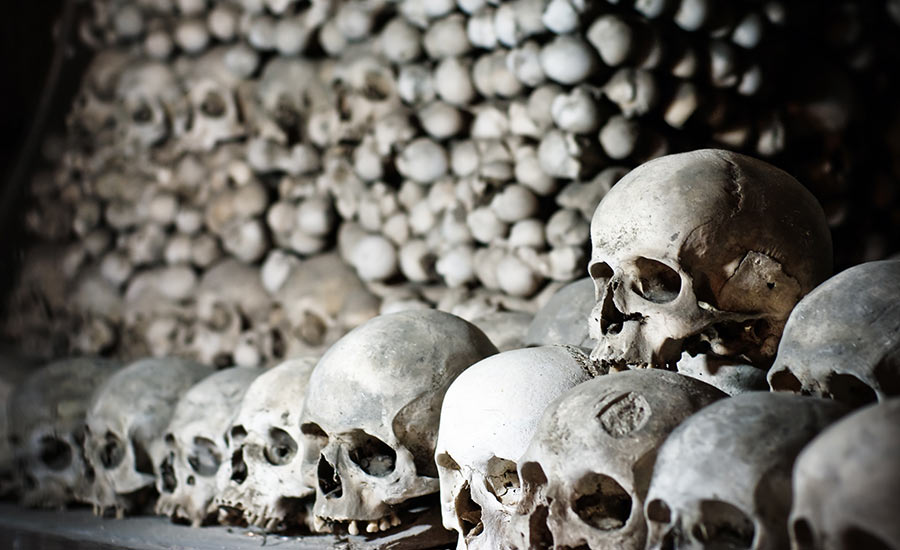 The Ossuary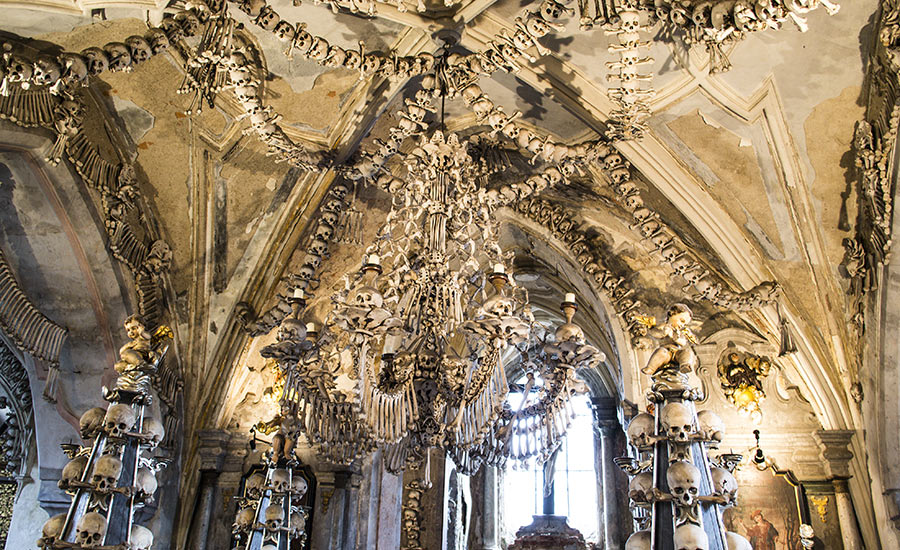 Decorated with human boness